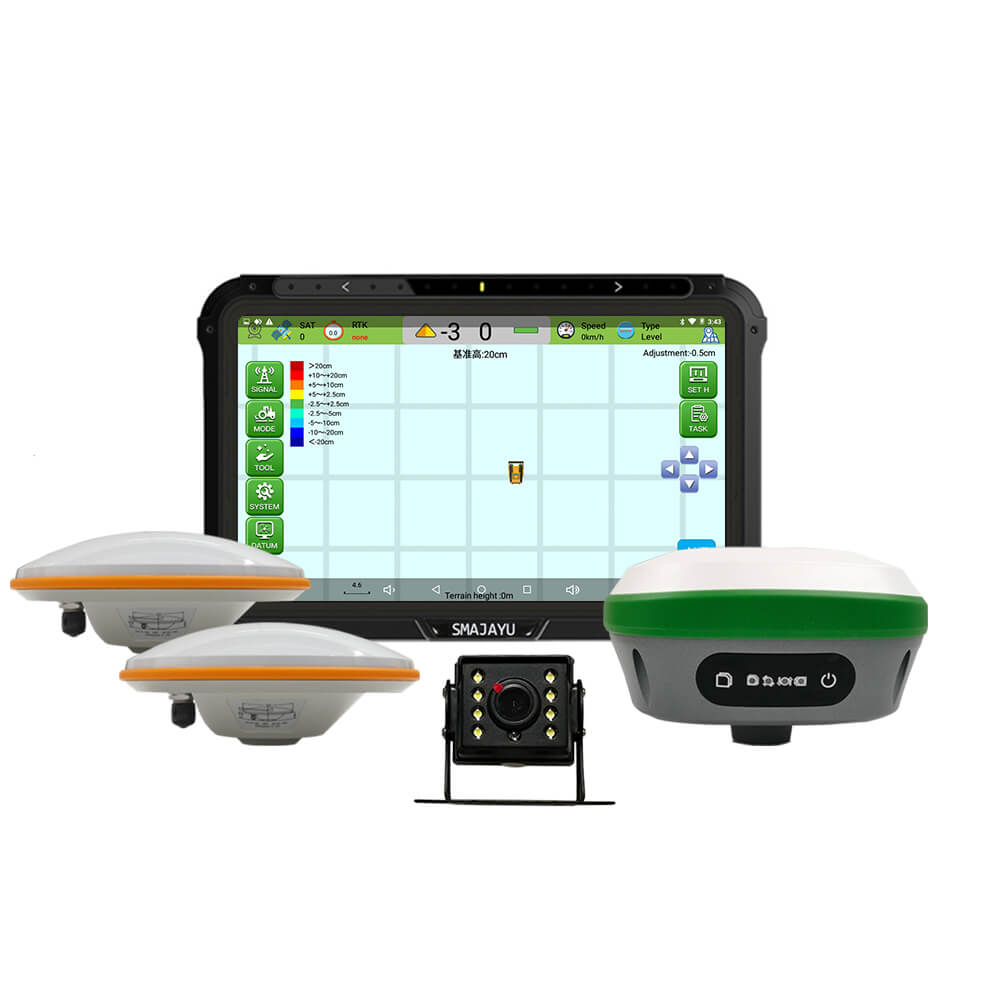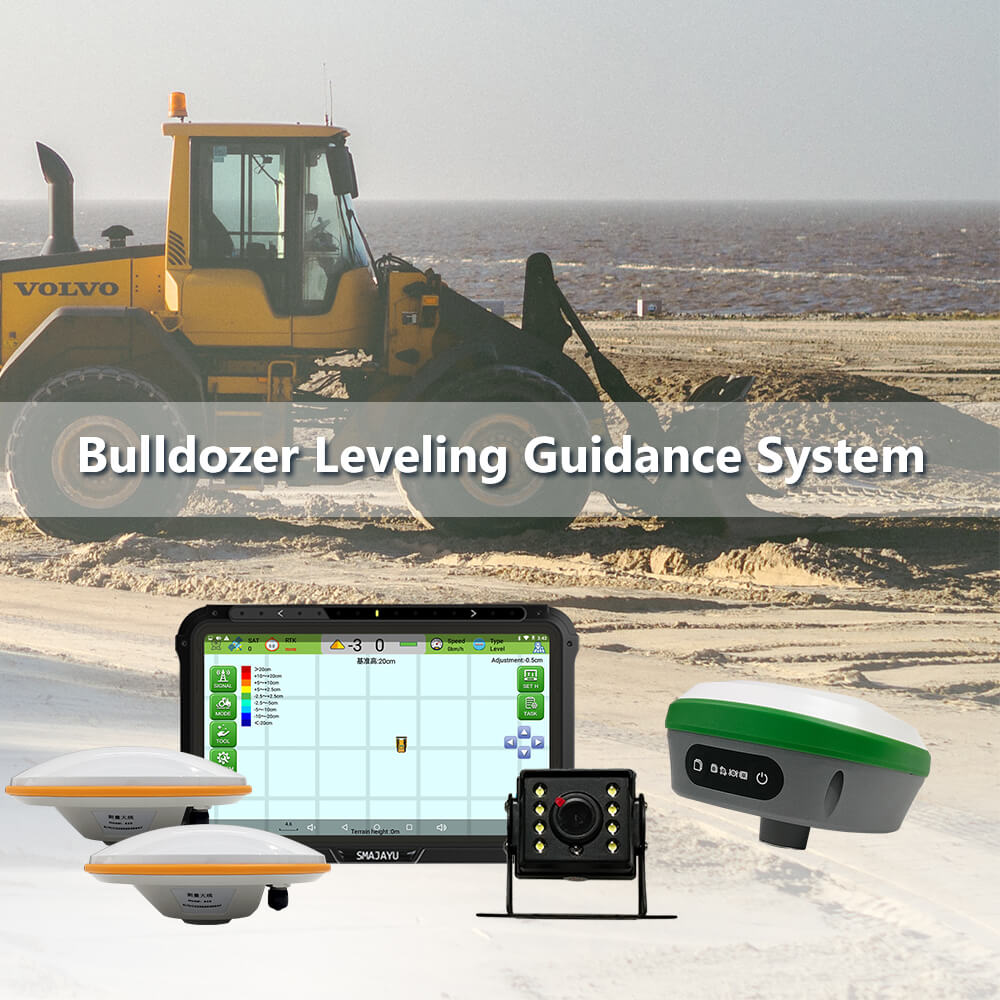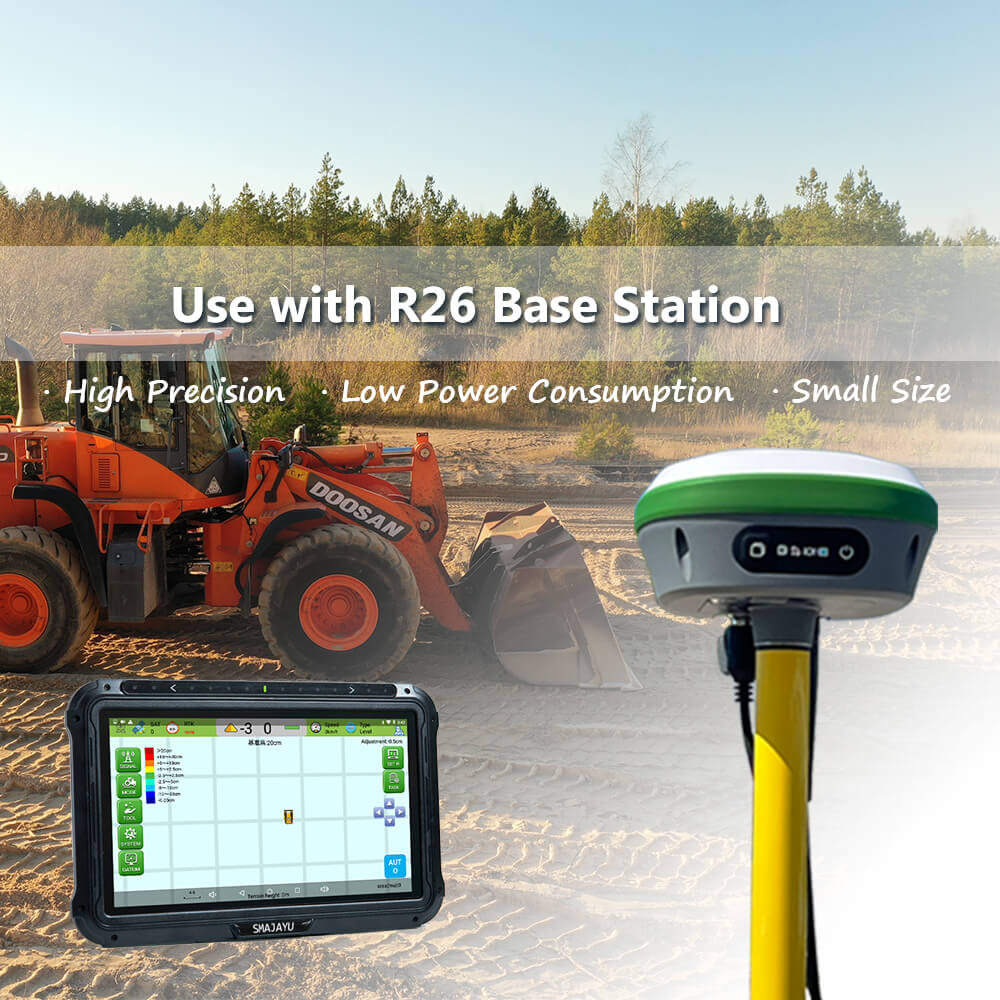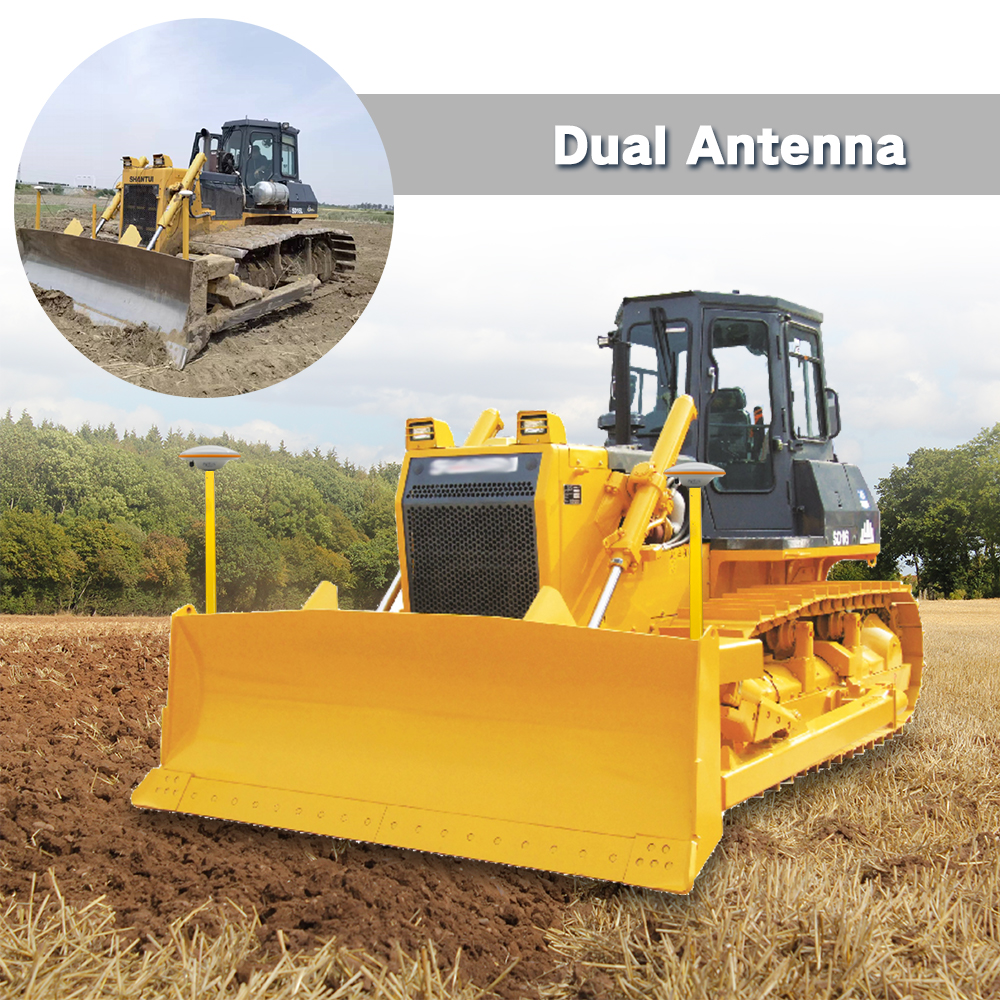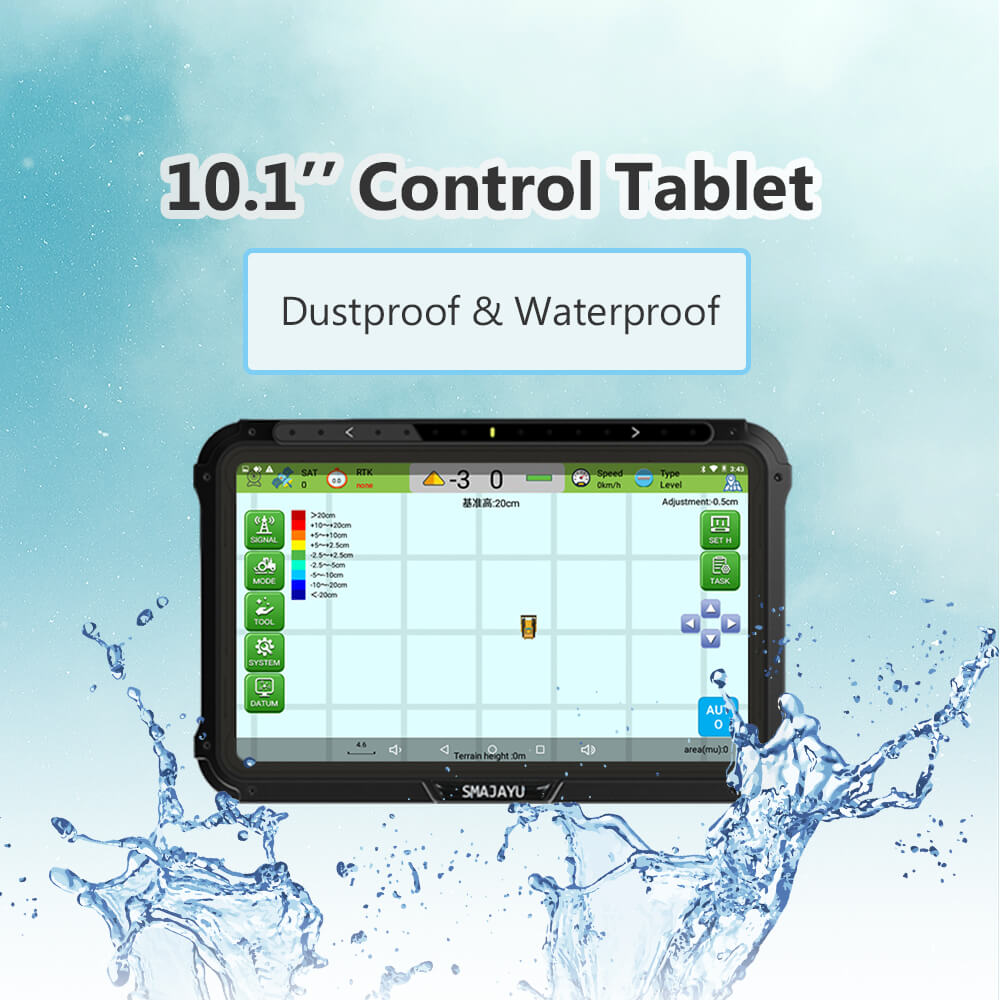 JYB20 Bulldozer Leveling Guidance System
JYB20 Bulldozer Leveling Guidance Control System with R26 Base Station Precision Agriculture
Benefit
Specification
Download
Reviews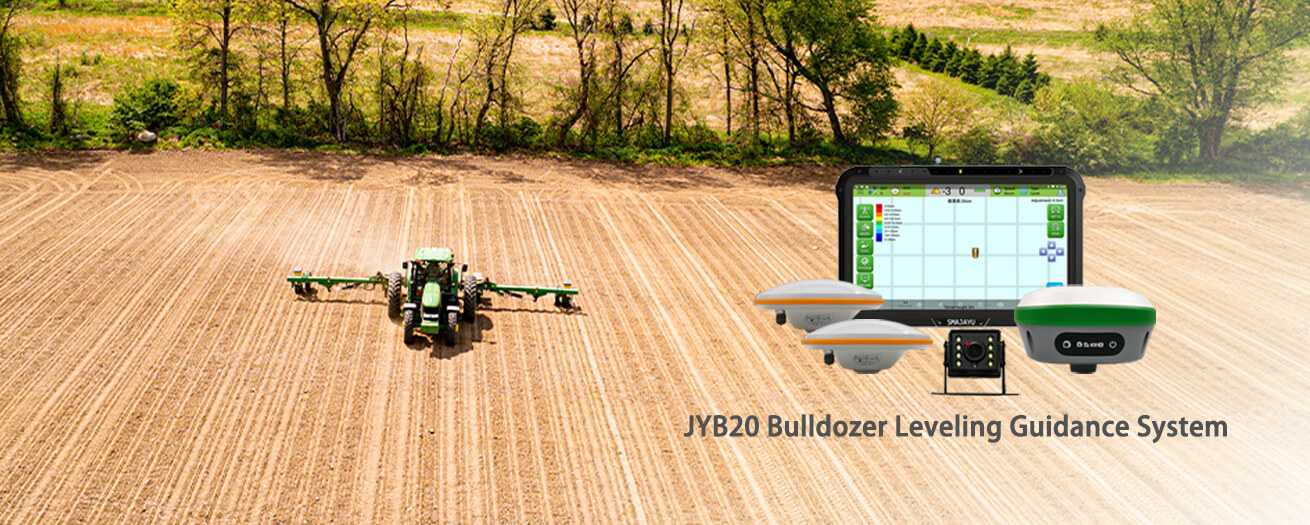 What is a Leveling Guidance System
The GNSS intelligent bulldozer guidance control system can obtain the current height of the blade in real time through the positioning antenna installed
on the bulldozer blade. The display guides the operator to perform lifting control through comprehensive calculation and display of the
height difference with the datum, improving the entire operation efficiency.
This JYB20 Bulldozer Leveling Guidance System can select different configurations of single and double antennas to display the elevation
difference between the bulldozer shovel blade and the datum plane or the elevation difference between the shovel blade on both sides
and the datum plane to judge whether the shovel blade is level, so as to realize the accurate leveling of road construction in farmland plots.
The operating plots after accurate leveling are more suitable for agricultural mechanization operations and for the use of more precision
agricultural machinery products or construction machinery.
Product Advantage
Real-time display of operation track, and automatic statistics of leveling area;
The maximum leveling guidance and control accuracy of plus or minus 2.5cm can be achieved;
The elevation of the shovel tool can be displayed in real time, effectively reducing repeated operations and improving work efficiency;
Minimize material cost and improve work quality;
Not restricted by dust weather, strong wind and other environmental conditions, able to carry out continuous uninterrupted operation;
Multiple devices operate at the same time without signal frequency interference.
Main Accessories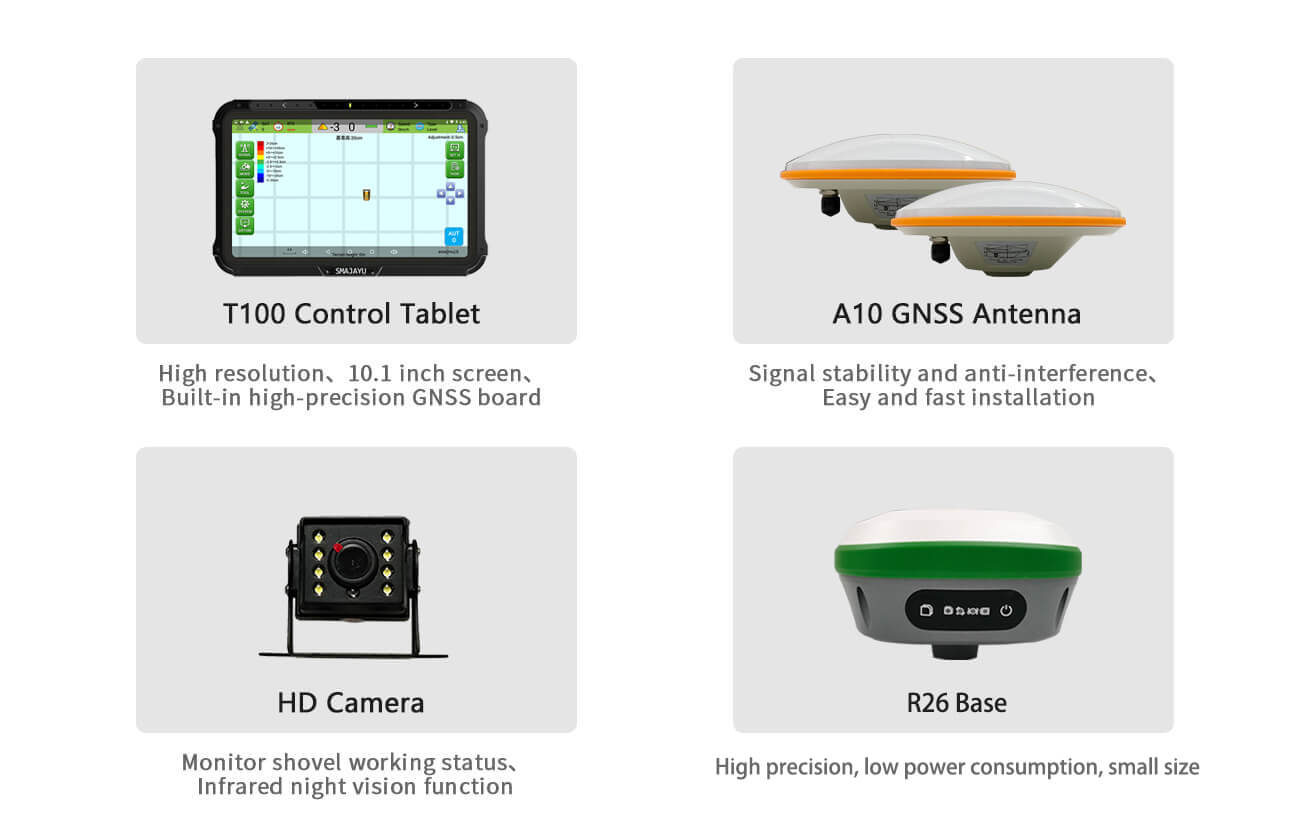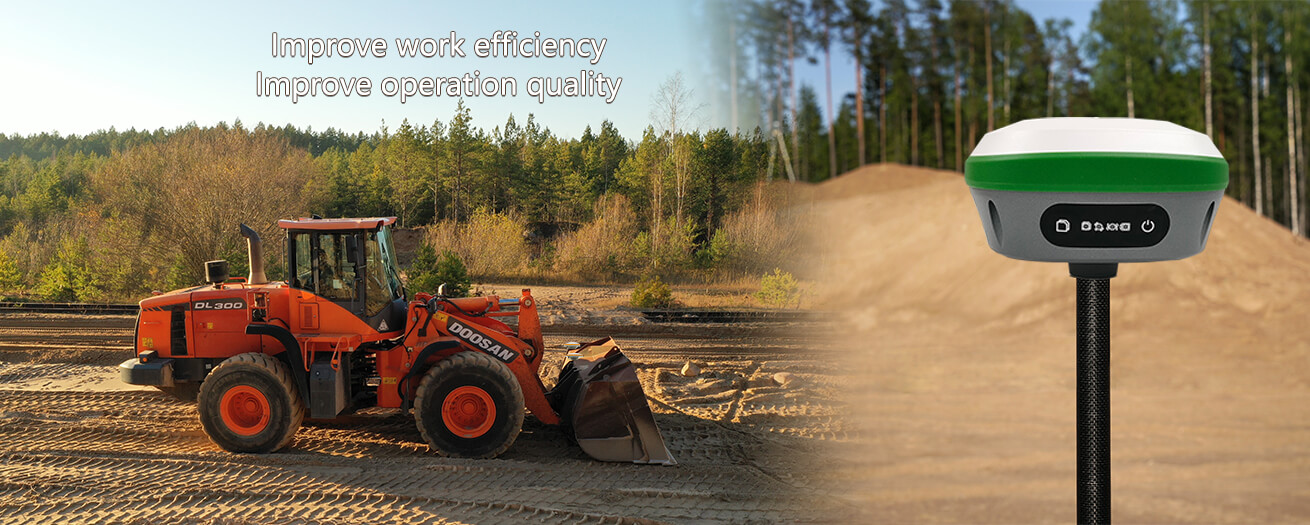 Reduce measurement work, shovel elevation control in one step in place, more accurate operation. Real-time accurate height difference display, high, medium and low
signal guidance (control) indication, lifting control effective operation.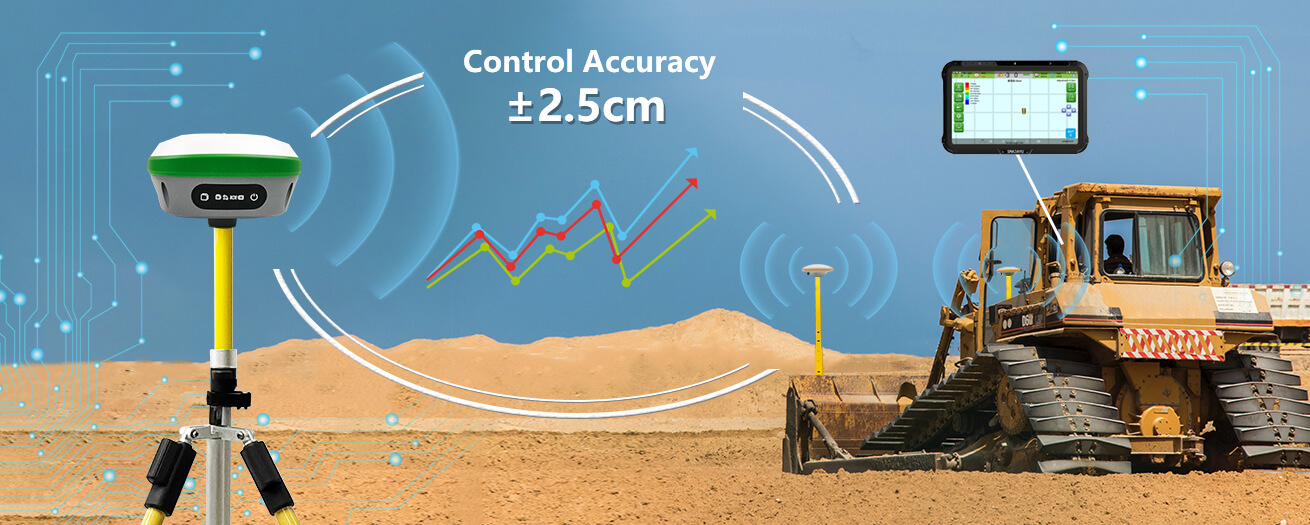 When used with R26, the land leveling accuracy can reach ±2.5cm.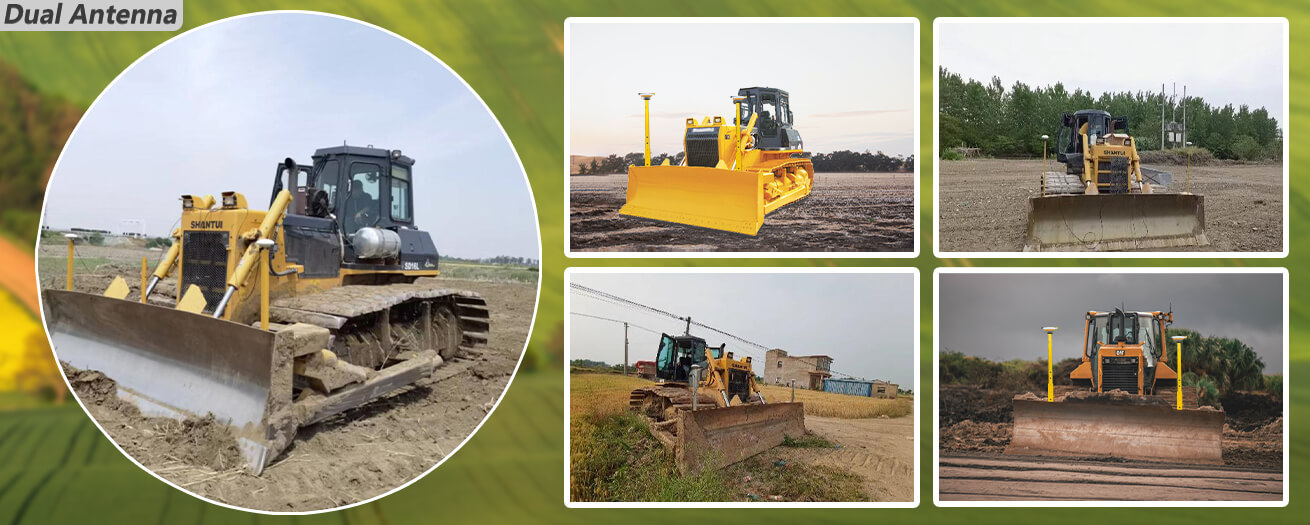 Can be widely used in farmland leveling, highway leveling, site leveling.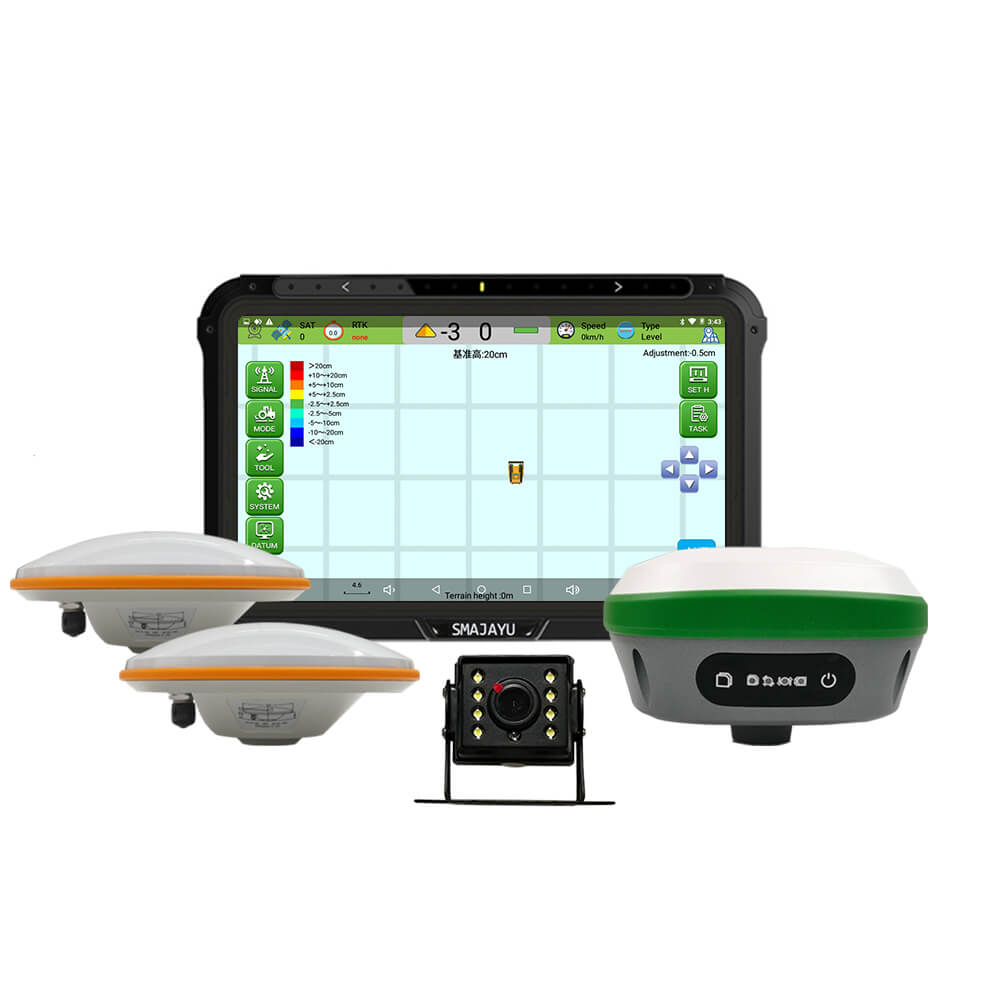 JYB20 Bulldozer Leveling Guidance System
$
x
Reply to you within 24 hours