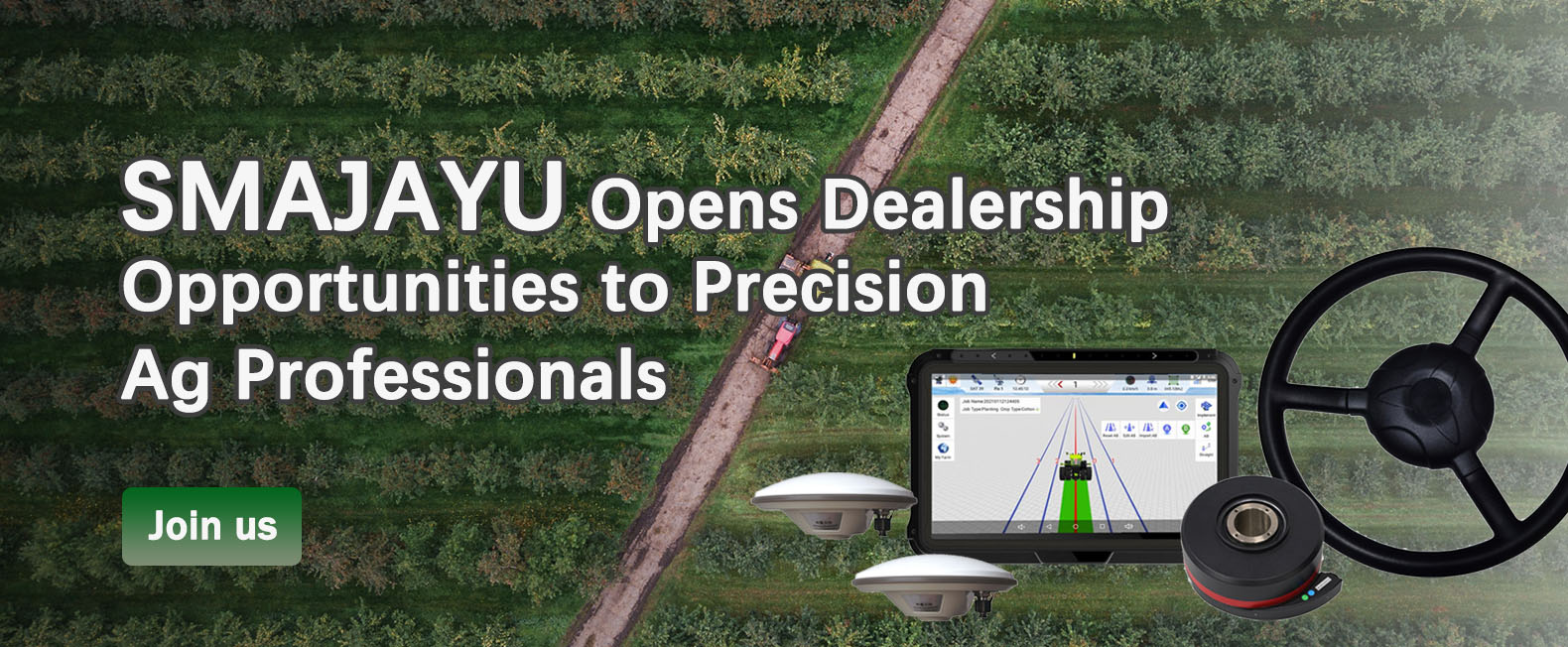 To support the rapid growth of agriculture division, SMAJAYU opens dealership opportunities to precision farming professionals in several countries and regions.
The JY series agricultural system is installed on the tractor, and the tractor can be guided in the field to drive according to the set standard through satellite positioning and navigation, and solve the problems of uneven handover and overlap in the manual operation process, thereby increasing the planting yield. The SMAJAYU agricultural system has been widely used in agricultural machinery operations such as land preparation, ridge raising, sowing, fertilization, plant protection, and harvesting, saving human resources, improving land utilization, and significantly improving the quality of life of farm families and communities.
SMAJAYU agricultural tractor navigation system integrates the advantages of convenient installation, high precision, low noise, low heat, and quick debugging. Equipped with a 10-inch tablet with built-in dedicated software,software has farmer-friendly GUI and large iconic buttons for each function.
Tractor systems currently used by SMAJAYU:
· JY100 Guidance System
· JY302 Auto Steering System
· JY305 Auto Pilot System
· JYL20 Land Leveling System

In addition, we also provide other related accessories, Radio Station, GNSS Receiver, RTK etc.

SMAJAYU navigation invites potential dealers to apply for cooperation . We communicate openly and frequently, build mutual trust, and help generate larger gains for every dealer.
For more information about the dealership opportunities, please contact us. Contact