As you know, so many various models provide a wide variety of capabilities that selecting a guidance system may be challenging and perplexing. Before deciding on a guidance system that is appropriate for their agricultural needs, those who are interested in making a purchase of one must first determine what those needs are. When we search for the information, we will be better able to decide on which navigational aids will be the most helpful.
Tractor GPS Guidance System:
Tractors equipped with GPS guidance systems are an absolute need for today's farmers who want to improve both their trade and their bottom line. The antenna is one of the most critical components to consider purchasing for a tractor GPS system since it will determine whether or not the system achieves the results that are wanted. It is now difficult to pick between the many kinds of intelligent GPS receivers that are available on the market due to the large number of available options.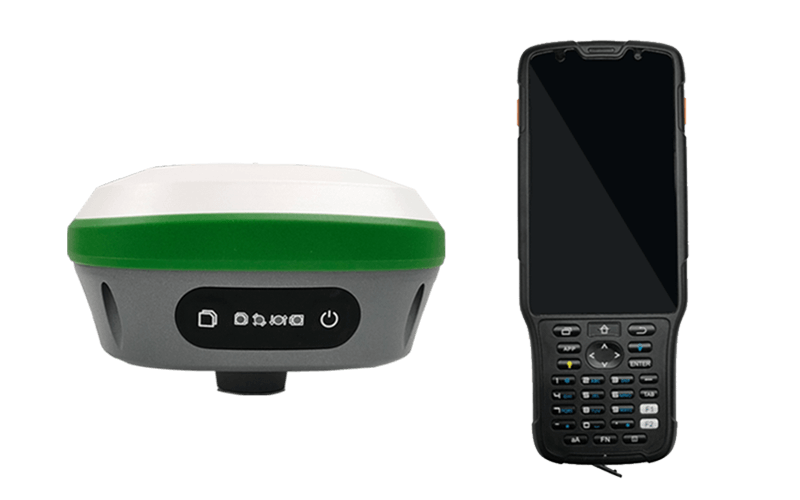 Consider the following advice when selecting the ideal GPS antenna for the farm:
The following are a few things to think about while choosing the tractor GPS guidance system. You should first familiarise yourself with the GPS's specified operating parameters. When choosing a smart GPS antenna, it is crucial to keep in mind these aspects, each of which has an influence on the precision and consistency of the GPS signal.
Level of accuracy- Choose the level of accuracy that is most suitable for the situation. If you are considering purchasing a farm GPS system, accuracy is something you will need to give some consideration to. The precision of a GPS receiver brings an increase in price that is proportional to the level of accuracy it provides. Is there a minimum level of accuracy that must be achieved for you to feel satisfied? In the realm of professional endeavors, one has the significant option of taking either the academic or the clinical route.
Convenience- Consider how easy the first configuration is to do as the third piece of guidance. Put them in place. Because of this, the cost of maintaining the system in the future will be higher. Choose an antenna that can be installed by just plugging it in and setting it up on your own (or in little more than fifteen to twenty minutes) like the SMAJAYU antenna. Login the cors account you have, which can improve precision of guidance.
Frequency- The significance of the frequency with which the receiver describes your job cannot be overstated. If you so like, you have the option of selecting a position update rate of 1 Hz. If you are traveling at speeds more than 3 kilometers per hour, the 1Hz system will fall behind, and you will not be able to make the necessary adjustments in time. It is recommended that the refresh rate be set to 5 Hz when utilizing a light bar for accurate manual directing. Because of the high refresh rate, the light bar of the navigation system will reflect each and every rotation of the steering wheel. Those who are considering an automated steering system will recognize the significance of this component.
Price- A competent GPS system shouldn't cost more than the market rate, according to the general agreement of our group, which is to identify the suitable price by asking. If you have a farm that is at least 50 hectares in size, you may expect to see a return on your investment within the first or second growing season. Check to verify that the Tractor GPS Guidance System has a refresh rate that is high enough to meet the needs of the guiding system.
The majority of guiding strategies have a standard update rate of 5 Hz, which enables operation that is both effective and precise. Even while a faster update rate does not result in an improvement in GPS accuracy, it does offer more location data per second.
Using light bar with Tractor GPS Guidance System:
You could be provided with a light bar or a visual screen in order to meet your requirements for instruction. There are many different kinds of light bars available on the market, but they all have one thing in common: they display a row of lights that tell the driver where they are in relation to the road they should be on. There is a possibility that display devices such as a computer monitor or an LCD screen will be used. The monitor might come in handy when negotiating corners that are very tight. Both types of visual displays will be of assistance to the driver in maintaining their route. The driver is responsible for making the decision about the kind of screen to use for every particular task.
Because many guiding systems come equipped with a serial connection, it is possible to keep track of data from an application or from the field by attaching a datalogger to it. Examples of dataloggers include personal digital assistants (PDAs) and yield monitor consoles. This information may serve as a guide for your spray log or planting strategy, allowing you to get the best possible outcomes. Specific guiding systems may establish either the boundary or the number of acres that will be worked on, depending on the model and the needs.
Conclusion:
It is impossible to practice precision agriculture without using tractors outfitted with Tractor GPS Guidance System. It is a multi-functional piece of agricultural machinery that is one of the most productive tools of its kind now on the market. You may get further information about the benefits of using this technology on the website of SMAJAYU. Our company provides precision agricultural supplies based on GPS and RTK that tractors may use with tractors, harvesters, and other agricultural equipment.