A guide to tractor auto steer systems for sale:
The use of tractor auto steer systems by farmers and agricultural companies worldwide is on the rise. These programmes are made to automate the steering of tractors and other agricultural equipment, which boosts productivity, lessens operator fatigue, and improves crop yields. There are currently many different tractor auto steer systems for sale available on the market, giving farmers a number of alternatives to fit their unique demands and budget. These systems come with a variety of innovative features and technology. There are several possibilities for particular tractor auto steer systems for sale on the market. These systems offer a variety of cutting-edge functions and innovations, such as wireless networking, touch-screen user interfaces, and real-time mapping. Along with having a tough design and weather-resistant materials that can handle harsh agricultural environments, they are also intended to be dependable and long-lasting.
It provides better levels of accuracy and precision:
One of the key advantages of tractor auto-steer systems is the potential to assist farmers in reaching better accuracy and precision when it comes to planting, harvesting, and other crucial agricultural activities. These systems may assist farmers in planning accurate routes for their tractors, ensuring that they cover every square foot of their fields with the least amount of overlap and gaps. They do this by employing cutting-edge GPS technology and mapping software. In addition to increasing crop yields, this reduces the quantity of fuel, seed, and fertilizer lost throughout these processes.
It provides relief to the farmers:
Tractor auto steer systems may also greatly lessen operator stress and tiredness, another important benefit. With the option to automate the steering of tractors and other farm equipment, farmers may concentrate more on other crucial activities, including keeping an eye on their crops and machinery and making crucial decisions on their agricultural operations. In addition to improving overall farm safety and enhancing operator comfort and productivity, this can assist in lowering the chance of accidents.
Important aspects to take into account:
There are several important aspects to consider when selecting a tractor auto-steer system.
The system's capacity for accuracy and precision is among its most crucial capabilities. While some systems can attain precision down to the inch, others could be less accurate.
Depending on the farmer's unique requirements, the size and complexity of their farming business, and other factors, the necessary precision will vary.
The simplicity of operation and compatibility with other agricultural machinery are crucial considerations when selecting a tractor auto-steer system. Certain systems could be simpler to operate, more intuitive, and easier to combine with other gear and software for farming than others.
Farmers should also consider the manufacturer's degree of customer care and technical assistance and the accessibility of resources for training and support.
Making farming easier, auto-steer tractor systems are now for sale:
Tractor auto-steer systems, in general, are a crucial tool for contemporary farmers and agricultural enterprises since they help to boost productivity, save expenses, and maximize crop yields. There are now more alternatives than ever before for selecting a tractor auto-steer system that satisfies each farmer's or agricultural enterprise's unique requirements thanks to a wide range of modern features and technology. A high-quality tractor auto steer systems for sale may assist farmers in boosting their profits, increase productivity and safety, and help to secure the future of their agricultural enterprise.
The efficiency gain of auto-steer systems is another advantage. Farmers may cover more territory with less time and labour by eliminating the need for manual steering. This can be especially useful in locations with extensive fields, challenging terrain, or obstructions.
Farmers can experience less stress and strain by using auto-steer systems. Farmers may lessen their burden and avoid accidents or strain by automating some of the tractor operation's most monotonous and physically taxing components.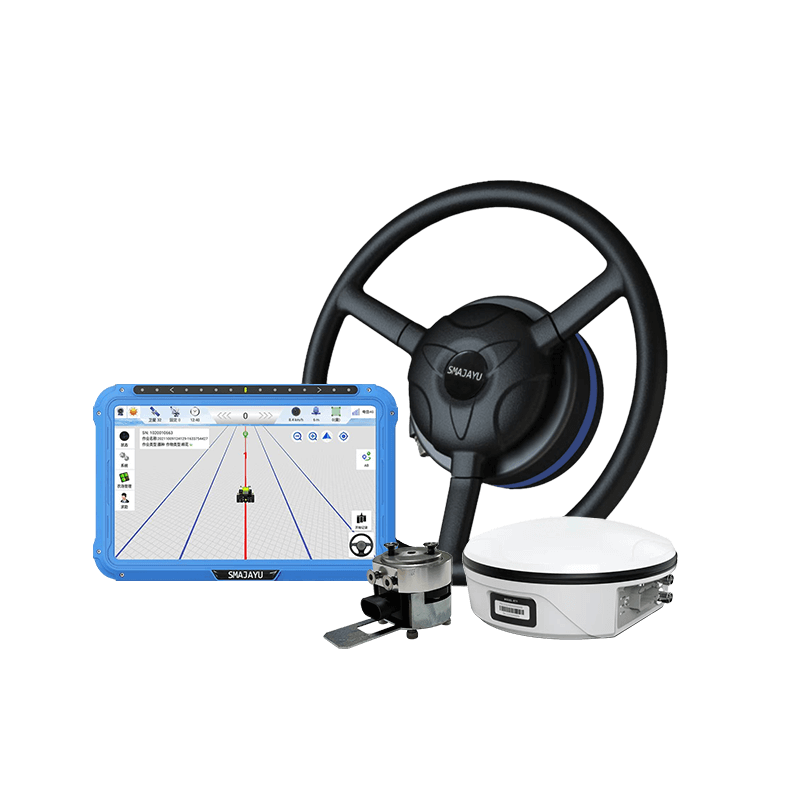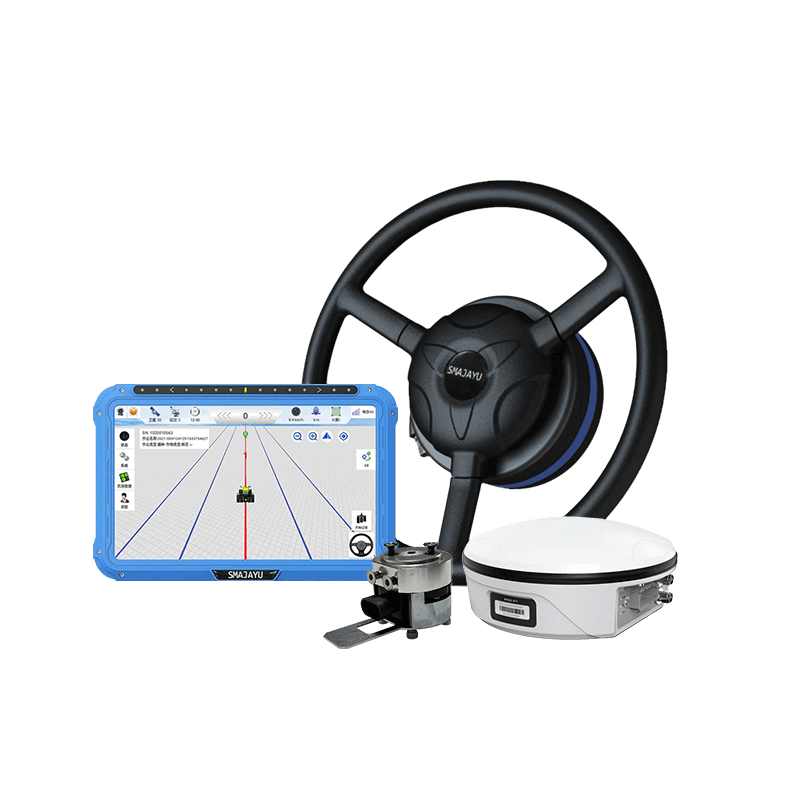 Different ways: How auto-steer systems for improved Tractor Performance
Auto-steer systems may enhance tractor performance in a number of ways, including:
Auto-steer systems employ GPS and other sensors to drive tractors along a predefined course accurately. By doing so, farmers can prevent overlapping tasks, skipping steps, and gaps in their fieldwork, improving crop yields and reducing time, fuel, and resource loss.
Auto-steer systems can let farmers travel farther in less time and with less work. This is so that operators may concentrate on other activities like monitoring implements, making changes, and organizing the following operation as the technology reduces the need for continual human steering.
Reduced Operator Fatigue and Stress:
Auto-steer systems can aid in reducing operator tiredness and stress by automating some of the repetitious and physically taxing components of tractor operation. Consequently, the operator may feel safer and more comfortable while working, boosting output and job quality.
Auto-steer systems can increase safety by lowering the possibility of collisions brought on by distraction or human mistakes. This is crucial when using machinery near dangers like electricity lines, ditches, or embankments.
Improved Information Gathering and Analysis:
Auto-steer systems may gather information regarding field activities, such as crop production, soil characteristics, and other environmental parameters. By analyzing this data, crop management procedures may be improved, input costs can be decreased, and overall farm performance can be raised.
Conclusion:
Auto-steer systems are a crucial piece of contemporary farm equipment. These solutions can assist farmers in boosting their bottom line while encouraging sustainable and ethical agricultural practices by enhancing tractor performance and increasing efficiency. To learn more about the benefits of utilizing this technology, visit the SMAJAYU website. Our company provides GPS-based precision agricultural supplies for tractors, harvesters, and other machinery. The main goals of SMAJAYU are maximizing farmer productivity, reducing input costs, increasing farm revenue, improving the farm environment, and increasing farm output.