Are you here to find out how GNSS surveying engineering can help you? It is definitely a suitable spot!
Finding the best solution for your farm and surveying is challenging for reasons other than financial reasons. To get started, you will need to set your criteria before you can start looking for things that meet them. In recent years, the market has been saturated with a broad selection of professional devices that utilize signals from GPS, GNSS, and RTK, amongst other technologies. In this part of the article, we will overview the primary factors of GNSS surveying engineering. It is important information that, in the long term, will make your life simpler and more convenient.
How accurate is GNSS surveying engineering?
When GNSS is used for surveying, it may potentially attain a level of accuracy on the order of centimeters if it uses the RTK positioning technique or other post-processing procedures.
The surveying industry was one of the first industries to make widespread use of GNSS technology. Real-Time Kinematic (RTK) positioning, which is made possible by GNSS technology, has made it feasible for professional surveyors to operate more quickly and effectively than ever before.
GNSS surveying engineering technology by SMAJAYU:
SMAJAYU is the company you turn to for all of your GNSS technology needs. Our multi-constellation receivers have greater availability of signals when compared to our single-constellation receivers and have the potential to give higher performance even while operating in the presence of obstructions such as buildings, trees, autos, and other such things.
The tool set for survey equipment often includes a selection of portable monitors, pole-mounted displays, and intelligent systems of various kinds.
Our GNSS receivers are intended to be easily incorporated into a broad range of end-user survey systems.
With SMAJAYU RTK, you can rely on accuracy down to the centimeter level in real-world scenarios with very little time spent on setup. It is also feasible for you to maintain high-performance RTK location over longer baseline lengths, improve accuracy in severely multipath and signal-shaded circumstances, and maintain high-performance RTK location over longer baseline lengths. In addition, SMAJAYU offers a range of GNSS antennas, which is known for providing higher location accuracy.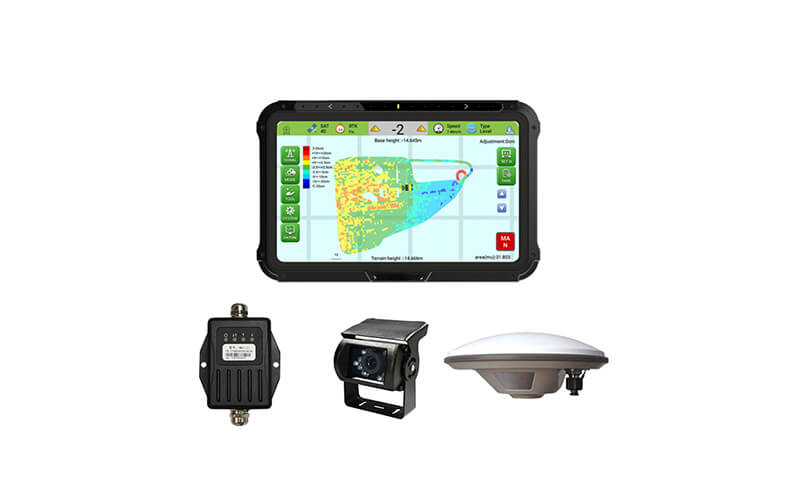 How has a new GNSS surveying engineering made the surveyor's job easier?
At SMAJAYU, our objective is to make use of data in order to power autonomous, connected ecosystems that enhance the operations of our customers in terms of production and quality.
We desire our clients to accomplish anything from capturing a single point as accurately as possible to analyzing millions of data points in order to construct digital twins of the physical world with the help of the technology, hardware, and services that GNSS provides for measuring precise geographic data.
It is made possible by the fact that you can measure precise geographic data. However, it is our customers that offer the context for this information and transform it into something that they can use for their day-to-day work.
Because we have invested a substantial amount of time in learning about the companies and workflows of our customers, we are able to instill trust in them about the data that has been obtained and processed.
Technology improvements should attempt to enhance business processes and workflows. The SMJAYU R26 GNSS Receiver GNSS RTK is an advanced GNSS receiver that was developed with the needs of surveyors in mind and is optimized for the gathering, processing, and evaluation of geospatial data.
Advantages of GNSS surveying engineering:
The technology known as GNSS, which stands for Global Navigation Satellite System, has been gradually improving surveying equipment and understanding throughout the course of time. The technology offers a dependable navigation system that can be used in a range of different contexts. It does this by making use of satellite signals.
The three GNSS measurement techniques that surveyors use—static GNSS baseline, real-time kinematic (RTK) observations, and constantly running reference stations(CORS)—each have their own distinct processes for producing the best possible results in a given application. Static GNSS baseline measurements are the most common type of GNSS measurement . Regardless of the methodology that you choose for your next project, there are three primary advantages of using GNSS in surveying that you should take into consideration:
Quality: GNSS surveying enables improved precision in measurements, some of which may be accurate to within a centimeter. Our equipment becomes better every year so that it may continue to be on the cutting edge of technological advancement and blend well with the workflow of surveyors. Regardless of the scale of your undertaking, the degree of precision that our modern GNSS systems are able to provide enables you to get the trustworthy measurements necessary for producing high-quality work, more readable survey plats, and straightforward reproductions.
Speed: The use of GNSS technology may reduce the amount of time needed for almost any job. In many situations, a single surveyor who makes use of equipment that is equipped with GNSS capabilities is able to work more quickly and finish projects at a pace that is up to twice as fast as two or three employees on a surveying team who relies on antiquated techniques. Using surveying technology will allow you to undertake surveys over greater distances and bigger tracts of land, which will allow you to grow the size of the project you are working on. This is because more can be done within the same period.
Profit: When you utilize GNSS, you may employ a smaller staff, which is the first method that adopting GNSS can save you money. To execute large-scale projects, you won't need as much staff, and the workers you do hire won't need as much time to complete their work. Because time equals money, reducing the amount of work required to complete tasks results in a direct increase in profit.
Conclusion:
The only thing that is different between GPS and GNSS receivers is where in the field they are. You should utilize device GPS receivers if you are able to get a good signal on your field; however, if the signal on your field is poor, we strongly suggest GNSS receivers since they are able to collect strong signals and reflect them as high precision fieldwork.