We depend on modern automobiles to get us where we need to go every day since they come equipped with a wide variety of helpful driving aids such as cruise control, automatic braking, lane detecting technology, and even autopilot capabilities. You can enjoy less complicating and hazardous driving with the assistance of this various equipment. Because autonomous driving is becoming more common on farms in industrialized countries, a parallel pattern is emerging in these kinds of nations as well. GNSS auto steer system
If you haven't already done so, you should give switching to SMAJAYU autosteering systems significant consideration and do it as soon as practically possible. In order to assist you in making a well-informed choice, we will also elaborate on the many advantages that autonomous steering offers in the agricultural industry.GNSS auto steer system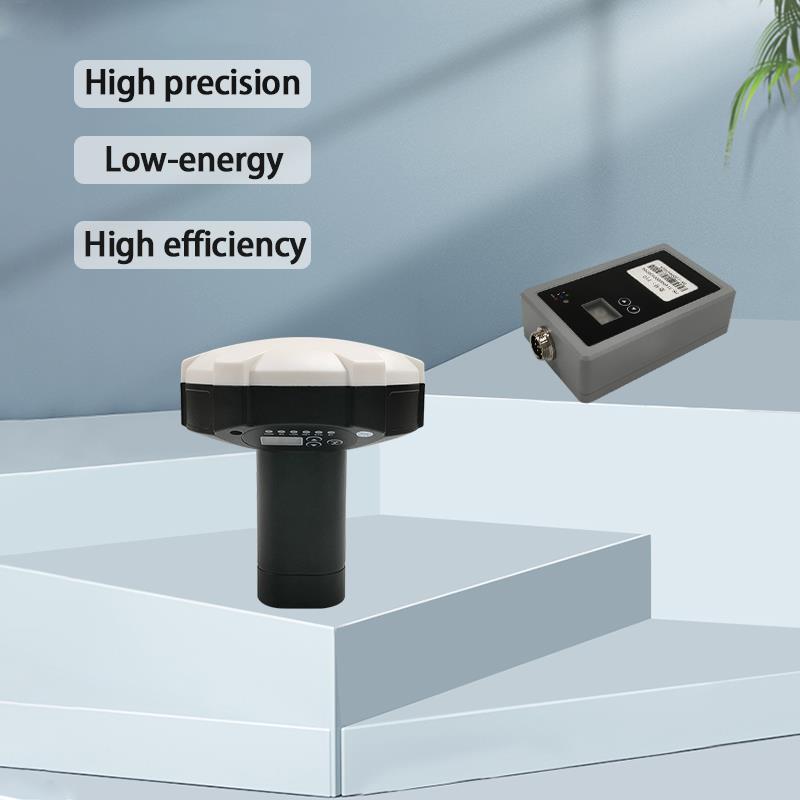 What applications may there be for automated steering on a farm?
You can have a GNSS auto steer system on tractors and other farm equipment to assist farmers with moving their machines across fields in lines that are either straight, curved, or otherwise parallel to one another. Before the invention of autosteering systems, it was impossible to sow seeds, till the soil, apply fertilizer, or harvest crops in a field with any degree of precision.
Several positive aspects of the GNSS auto steer system:
Following are the advantages of using GNSS auto steer system tractors.
Farms are seeing fewer cases of illness and higher levels of productivity:
Farmers that do not employ the GNSS auto steer system rapidly wears out, which affects the quality of their produce. Maintaining a straight route for eight consecutive hours while driving a tractor is both physically and emotionally taxing. It is not an issue if you use the SMAJAYU autosteering system since the controls are entirely computerized and automated.
No overlap between passes:
When manually guiding a tractor with the steering wheel, you can never be too cautious since you will always collide with overlaps. If even a little bit of overlap, like a few inches, happens across hundreds of rows on your field, there may be a significant quantity of area that is not being used properly. An autosteer system has the potential to eliminate overlaps as well as empty spaces in between rows.
Cut down on your expenditures:
Automatic steering systems enable farmers to save a significant amount of money by cutting down on the number of laborers and other resources that are required. For example, autosteer systems assist farmers in saving time and money by lowering the chance of overlaps in the operations that they do in agricultural settings. Farmers can reduce the number of fertilizers, herbicides, seeds, and other agricultural inputs that they utilize as a result of these crops. For example, a farmer may save costs by around 120 Euros per hectare by installing a autonomous steering system on his tractor. Economists at the University of Kentucky came to similar conclusions and claimed that farmers who employed autosteer tractor guidance observed an improvement in net returns per acre of up to $3.35 more than those who did not use the technology.
Cut down the consumption of chemical substances:
The excessive use of pesticides and fertilizers is a serious challenge on many farms. It is possible that lowering the number of pesticides used in the fields would boost yields, save money, and negatively impact the surrounding ecosystem. It will ensure that the appropriate fertilizer, insecticide, and other agricultural chemicals is administered to each plant.
Hands-free & More Productive!
The autosteering kit's navigation steering accuracy may go as close as 2.5 centimeters if you own one that is equipped with GNSS and RTK technologies. It indicates that it can move at a speed that is suitable to the intended working path, so making the best possible use of the area that is available.
You can keep the information about tasks in the cloud, which enables remote management as well as real-time access to work details and progress reports. The system may run continuously for up to twenty-four hours to prevent an operational failure caused by poor night vision. Support for four different GNSS systems, along with full-band signal support.
How Auto Steer Used in Precision Agriculture?
GNSS+RTK high accuracy guidance:
Auto steering systems use satellites to determine the tractor's position and to drive it. These methods of precision farming are among the most well-known in the industry. These programs contribute to improved levels of efficiency and effectiveness in the workplace.
It is possible to pinpoint the location of the moving agricultural equipment using GNSS or GPS technology. Because of this, fertilization is prevented from going around or going around. There is a possibility of lower production or an assault by a disease in the places that are missed. Spending and consumption are also increased when two or more subjects overlap.
The auto steer provides high-precision guidance and auto steering system that uses GNSS+RTK for the tractor. Through this auto steer, the tractor can go from point A to point B with an exceptional degree of straight precision, therefore saving both time and fuel. Farmers may be able to sow crops more quickly and accurately with the assistance of this tractor navigation system.
Conclusion:
GNSS auto steer system is no longer a luxuriant option for today's farmers; instead, they are essential pieces of machinery for any farmer who is serious about remaining ahead of the competition while simultaneously reducing their operating expenses. You have the opportunity to rapidly improve your agricultural operations if you are aware of the low-cost autosteer choices that SMAJAYU provides. SMAJAYU auto steer system uses a professional GNSS system with a large display and smart antenna. It is the perfect choice for our beloved farmers to make their farming extraordinary!