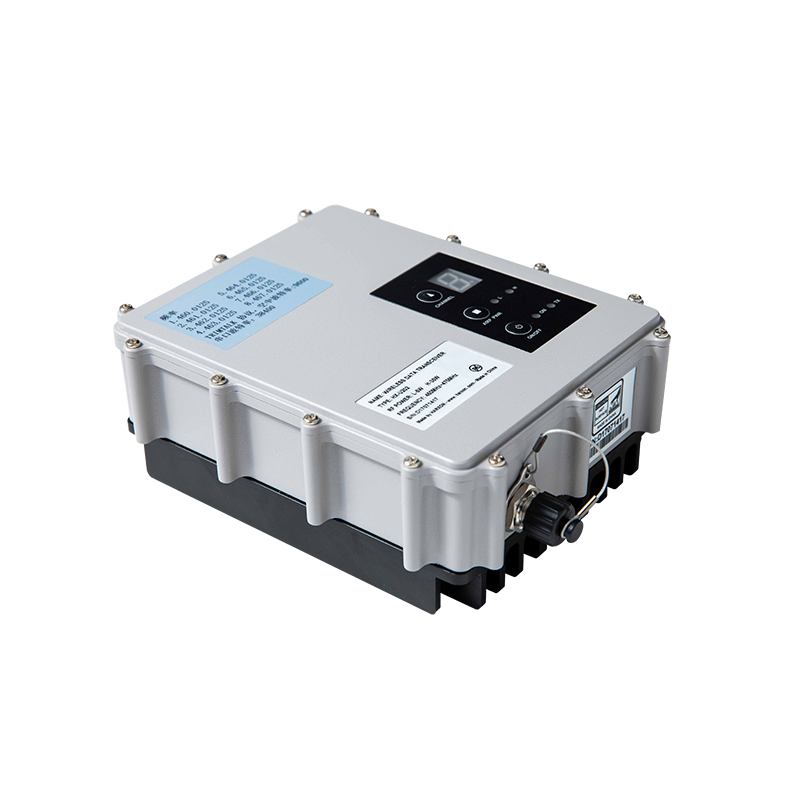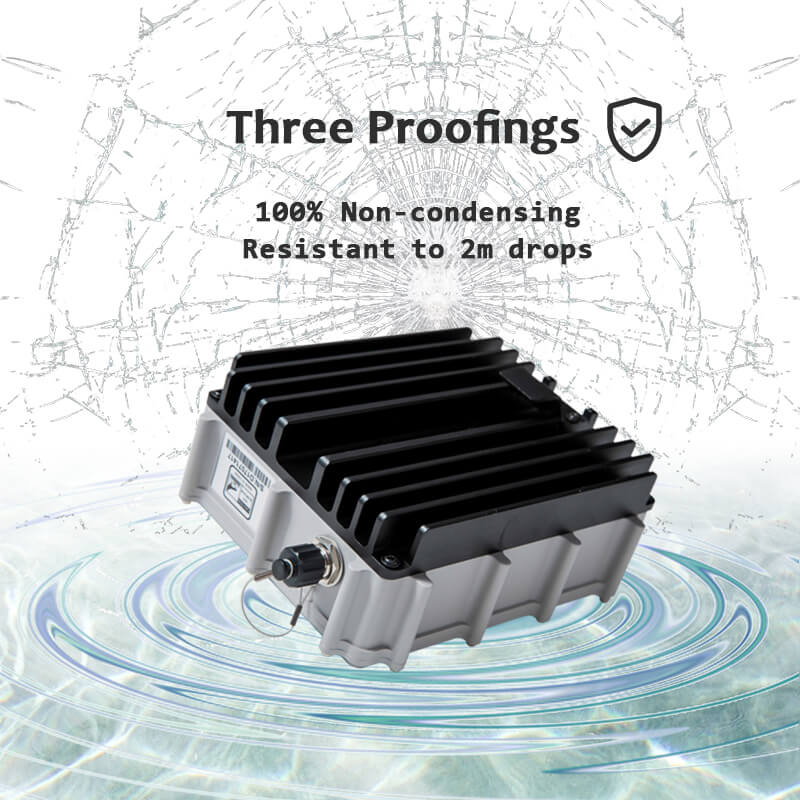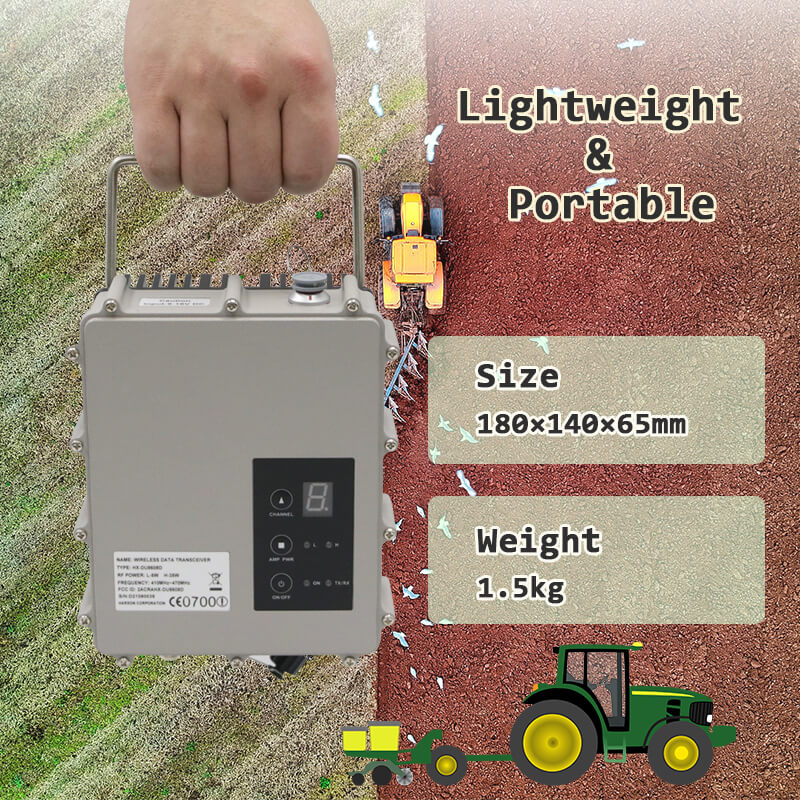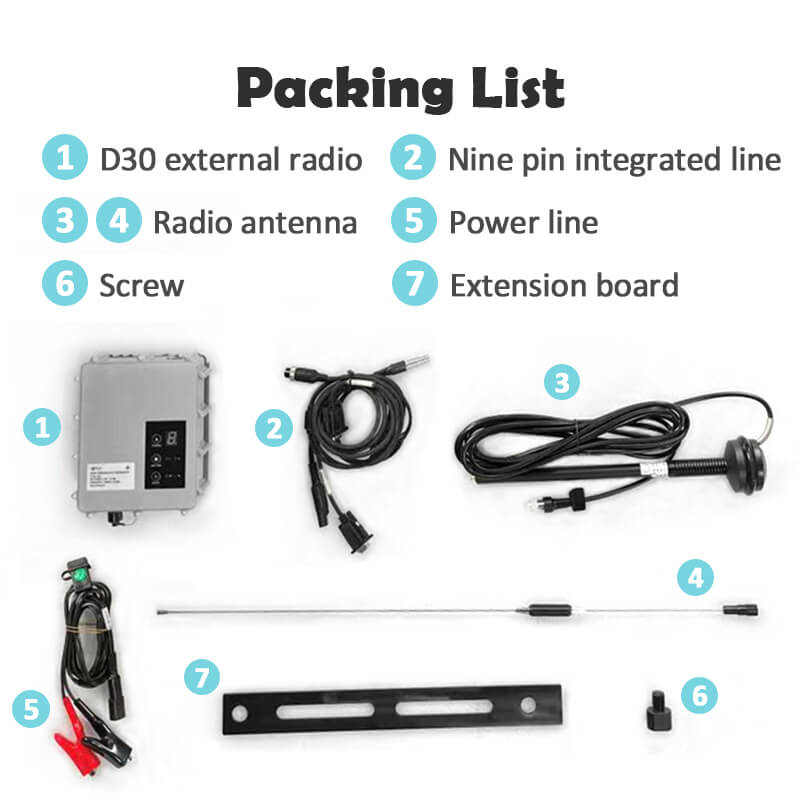 D30 External Radio 20km
D30 protocol support SOUTH/TRIMTALK/ TRANSEOT(PCC ).It could use for the field of precision agriculture, surveying, geographic information and Drone RTK communication.
Benefit
Specification
Download
Reviews

Application Field
It is suitable for various applications of tractors, harvesting machines, plant protection machinery, rice transplants and other agricultural vehicles.
It can be widely used for sowing, cultivating, trenching, ridging, spraying pesticide, transplanting, land consolidation, harvesting and other work scenarios.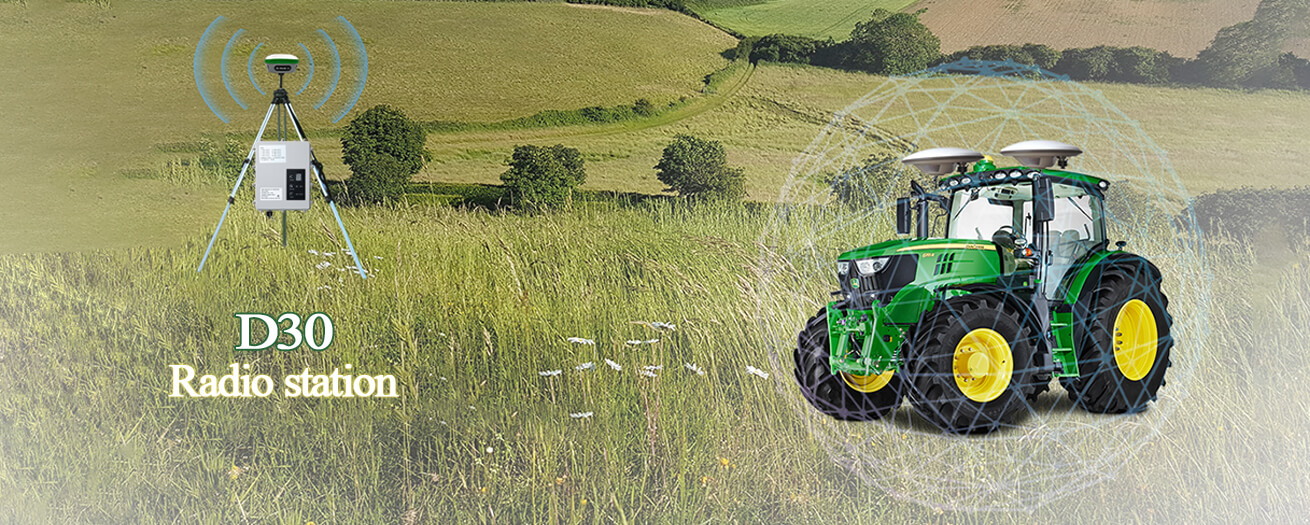 D30 Radio station Product Features
60MHz Bandwidth Coverage 410-470 MHz bands
Advanced data link design for high performance over entire band.
Multi-function user interface
It was designed for easy mobile use in demanding field conditions.
Configurable Transmit Power
Support for 5W and 35W power switching.
Software-Derived Channel Bandwidth
Compatible with both 12.5 and 25 kHz radios.
High Environmental Capabilities
According to the 1P67 standard.
Repeater Function (optional) 
In the same frequency or different frequency.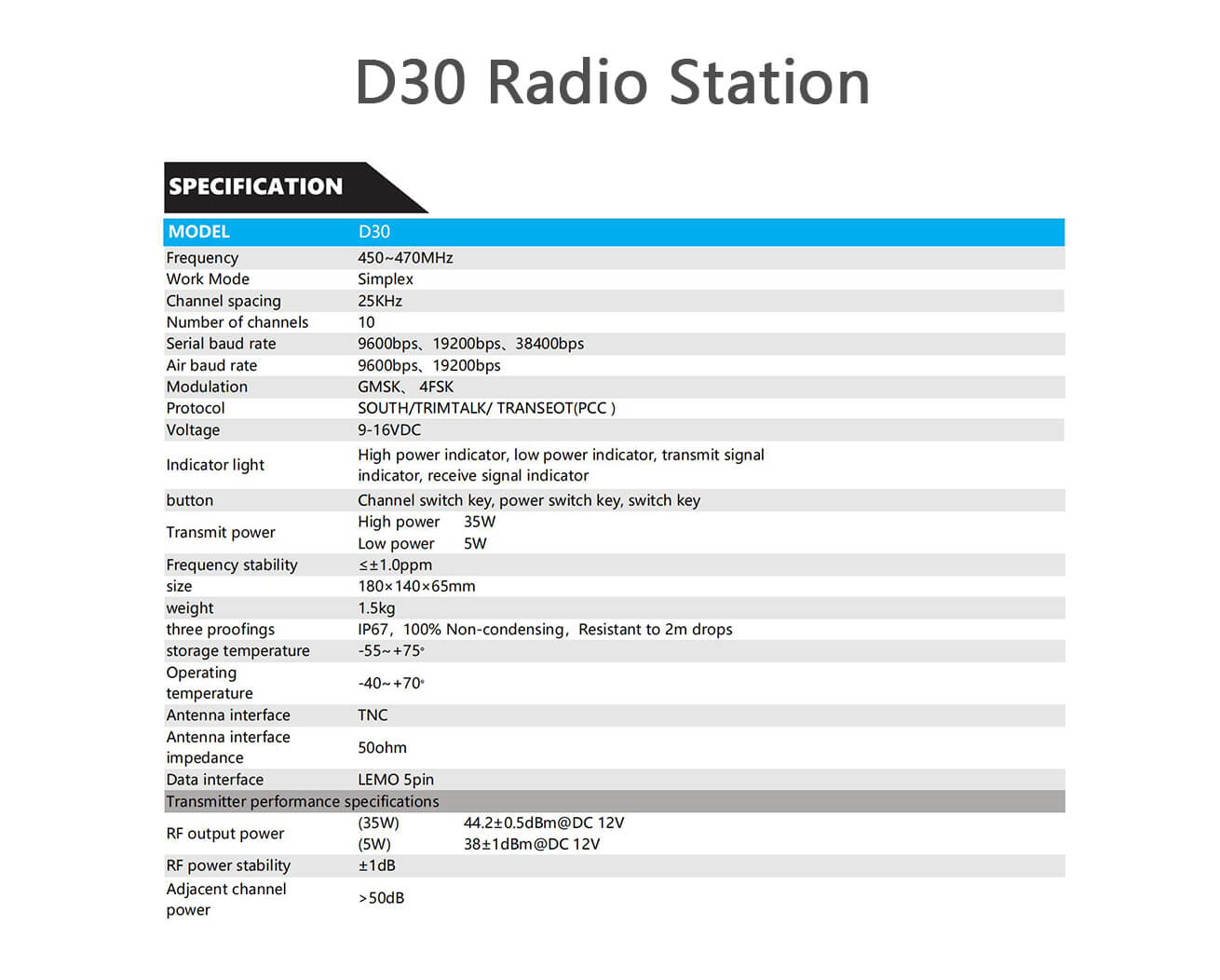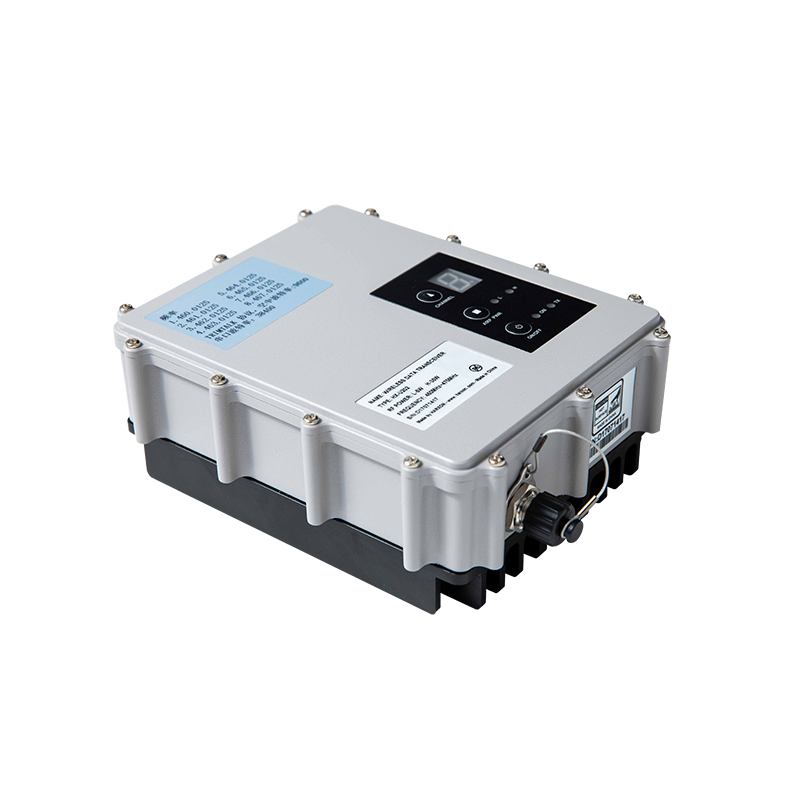 D30 External Radio 20km
$1300
x
Reply to you within 24 hours