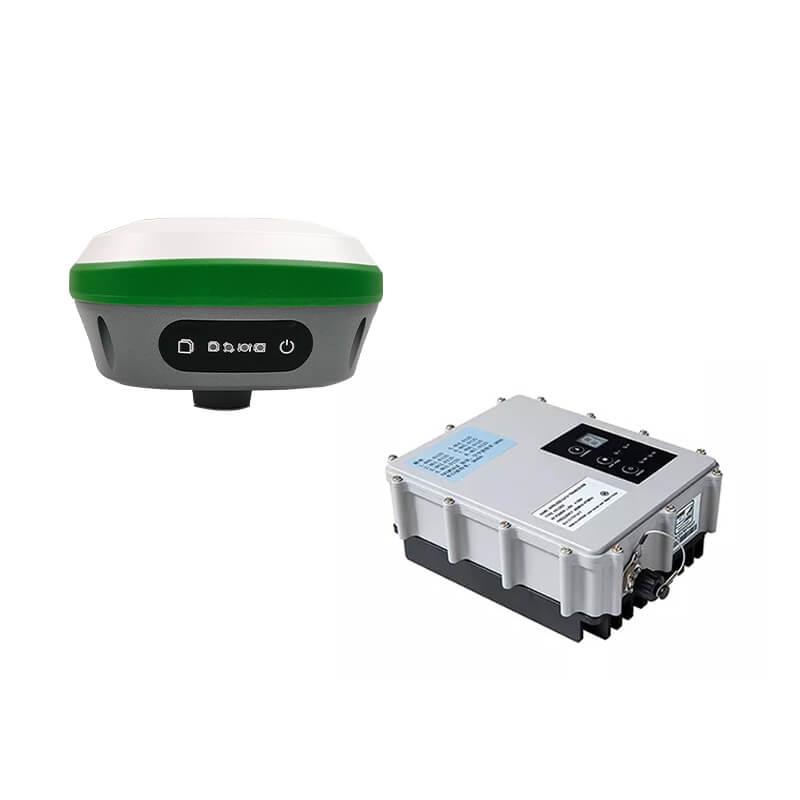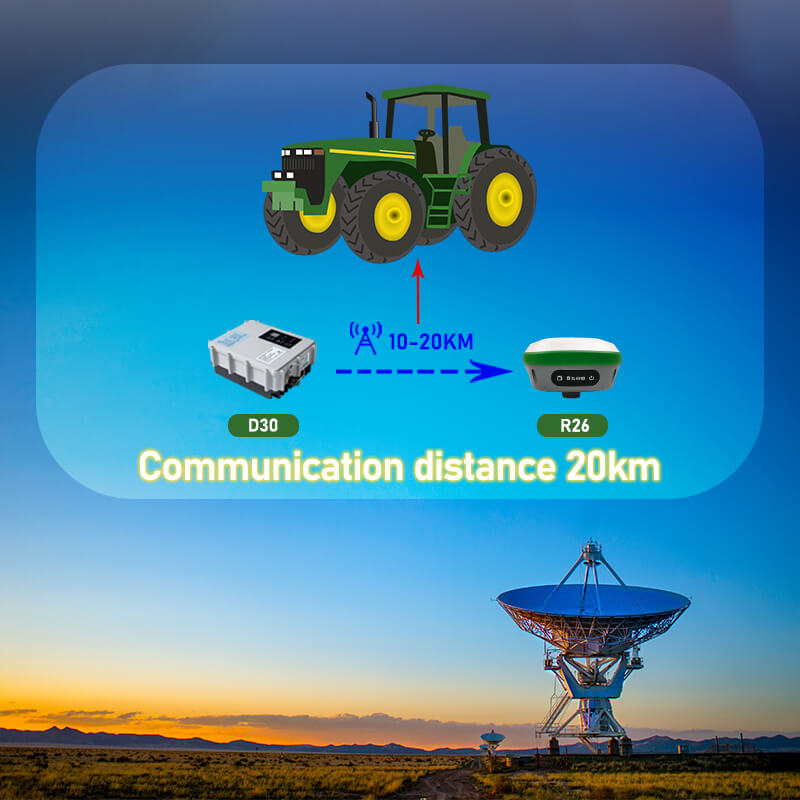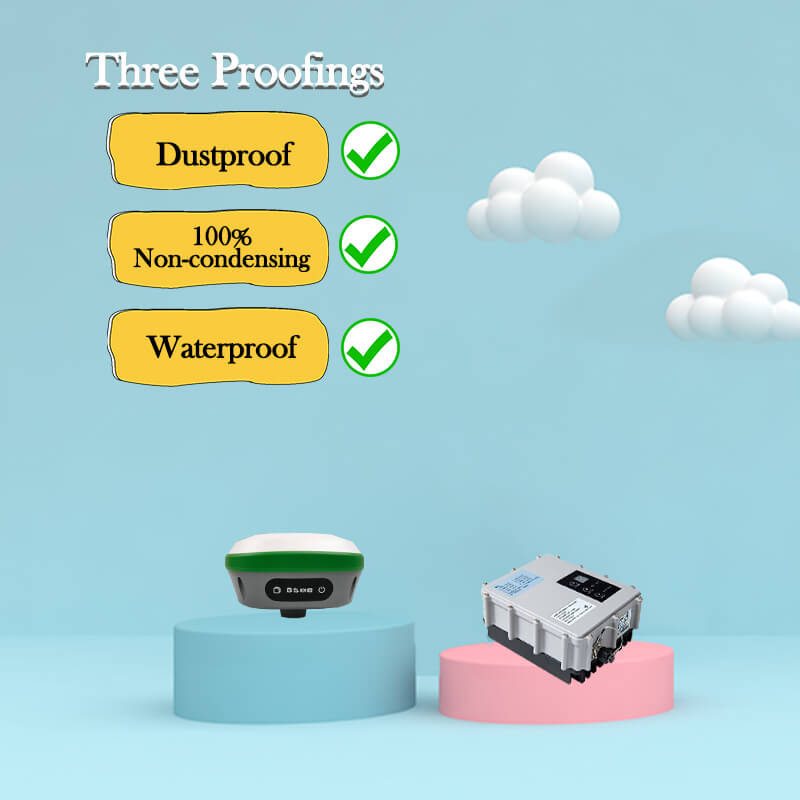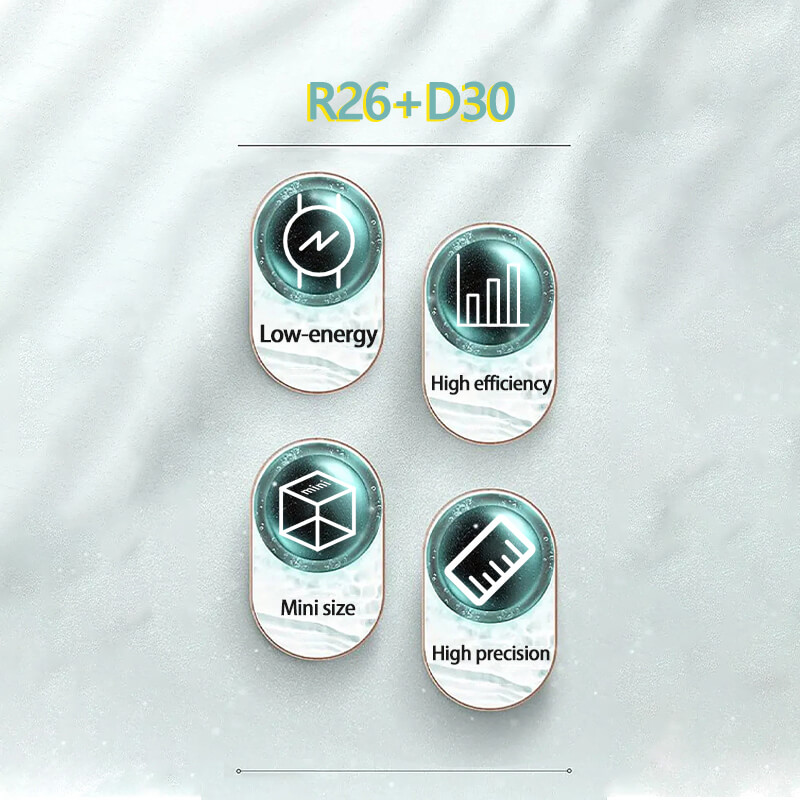 10-20km RTK Radio Station and R26 Surveying Base
R26 Surveying Base and D30 Radio Station(20km Signal Range)
Benefit
Specification
Download
Reviews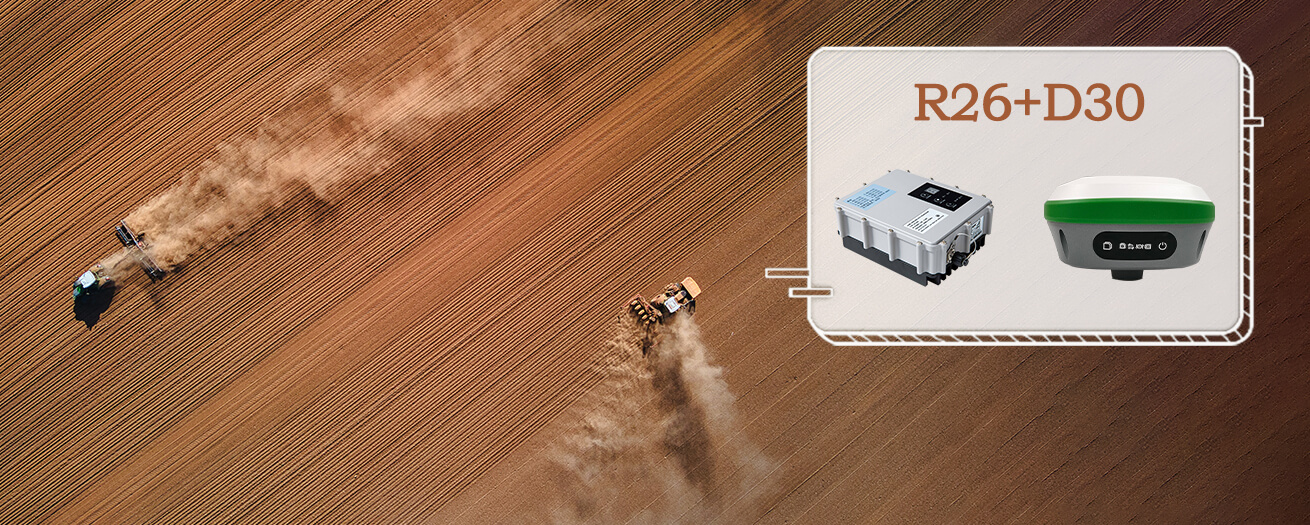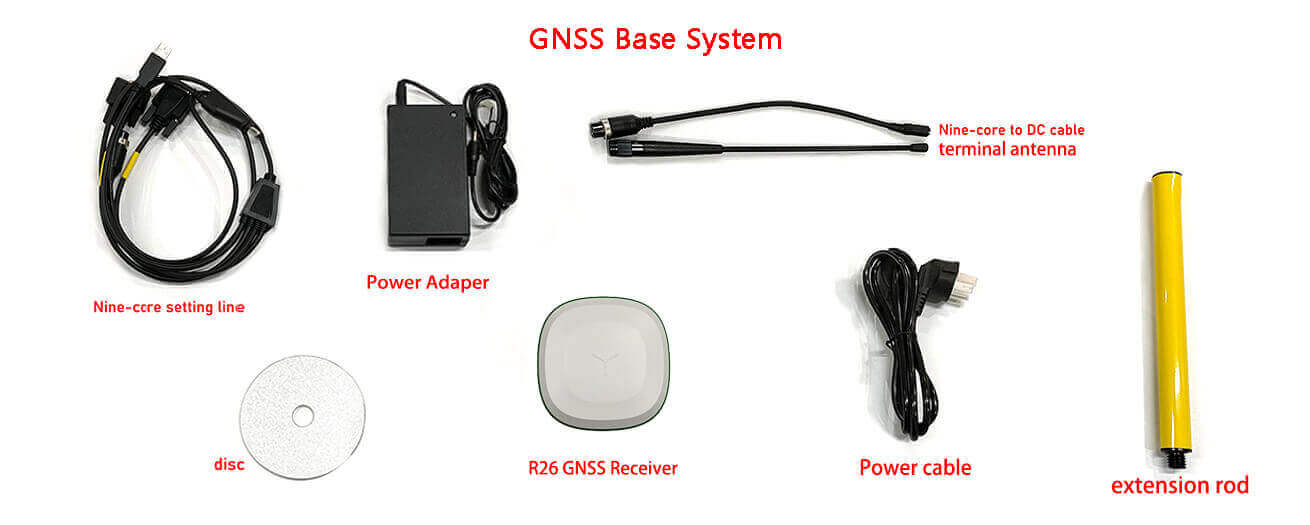 R26:
R26 integrated Beidou/GNSS receiver is a built-in large-capacity battery, large-capacity memory card, integrated multi-functional high-precision
inertial navigation RTK receiver independently developed by SMAJAYU, built-in Beidou/GNSS full-frequency antenna, and multiple frequency
points in the whole system High-precision positioning and orientation boards, Bluetooth, inertial navigation, radio and other modules.
D30:
D30 protocol support SOUTH/TRIMTALK/ TRANSEOT(PCC ).It could use for the field of precision agriculture, surveying, geographic
information and Drone RTK communication.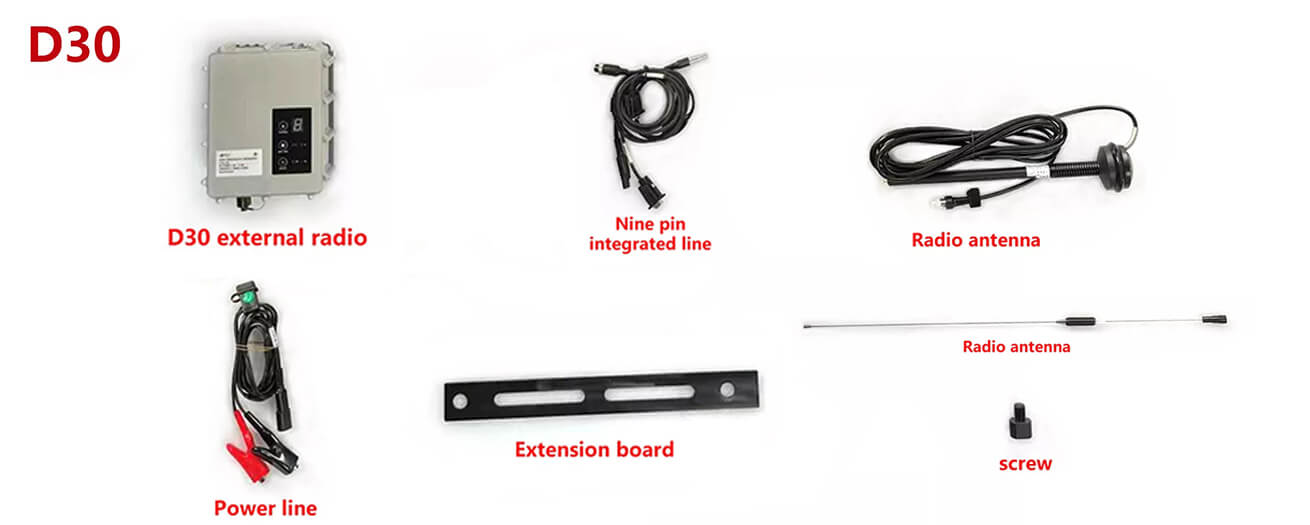 Correction type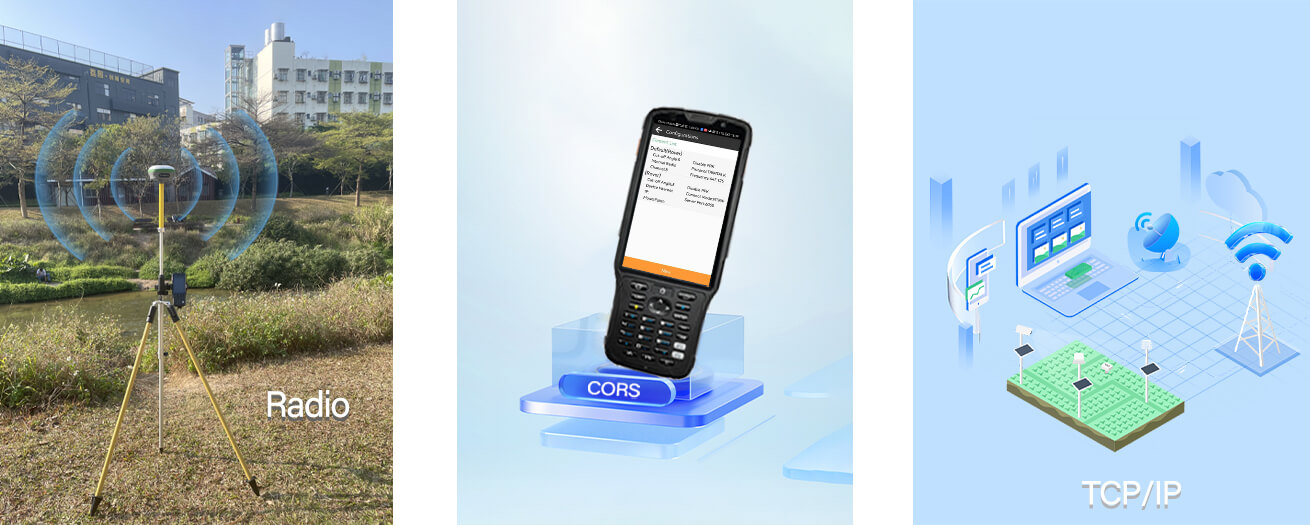 Supported file formats for import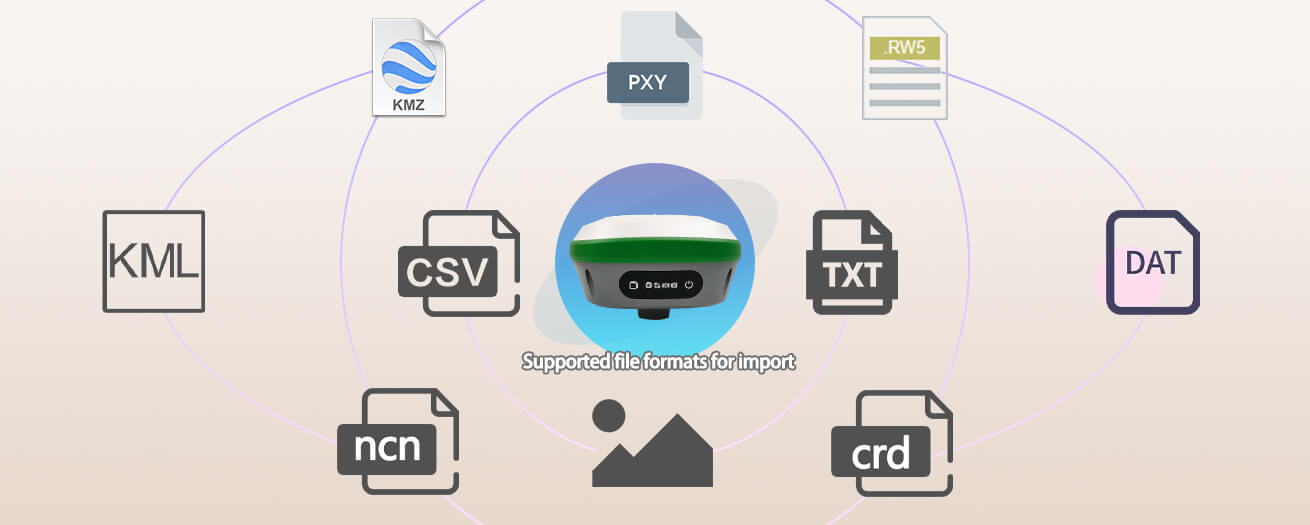 Supported file formats for export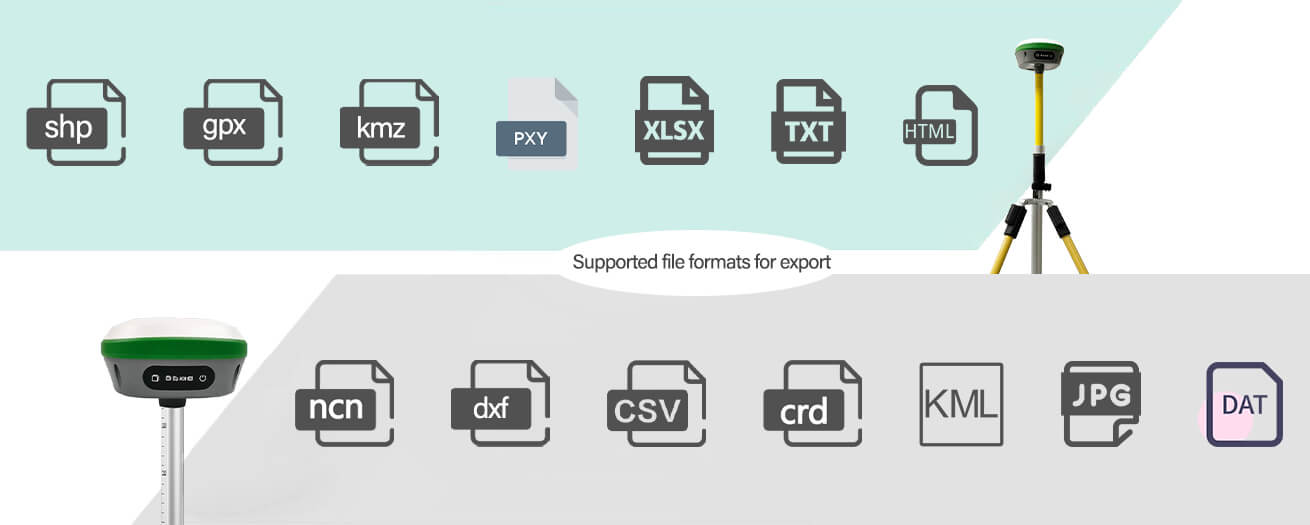 R26 GNSS IMU RECEIVER
The R26 GNSS receiver removes barriers to portability without sacrific-ing performance. Featuring full GNSS technology, it offers best-in-class GNSS signal tracking
even in a harsh environment, enabling GNSS surveying beyond usual constraints. The R26 GNSS incorporates the latest innovations such as an inertial module
providing automatic pole- tilt compensation in a very compact design.
D30 Radio station Product Features
60MHz Bandwidth Coverage 410-470 MHz bands
Advanced data link design for high performance over entire band.
Multi-function user interface
It was designed for easy mobile use in demanding field conditions.
Configurable Transmit Power
Support for 5W and 35W power switching.
Software-Derived Channel Bandwidth
Compatible with both 12.5 and 25 kHz radios.
High Environmental Capabilities
According to the 1P67 standard.
Repeater Function (optional) 
In the same frequency or different frequency.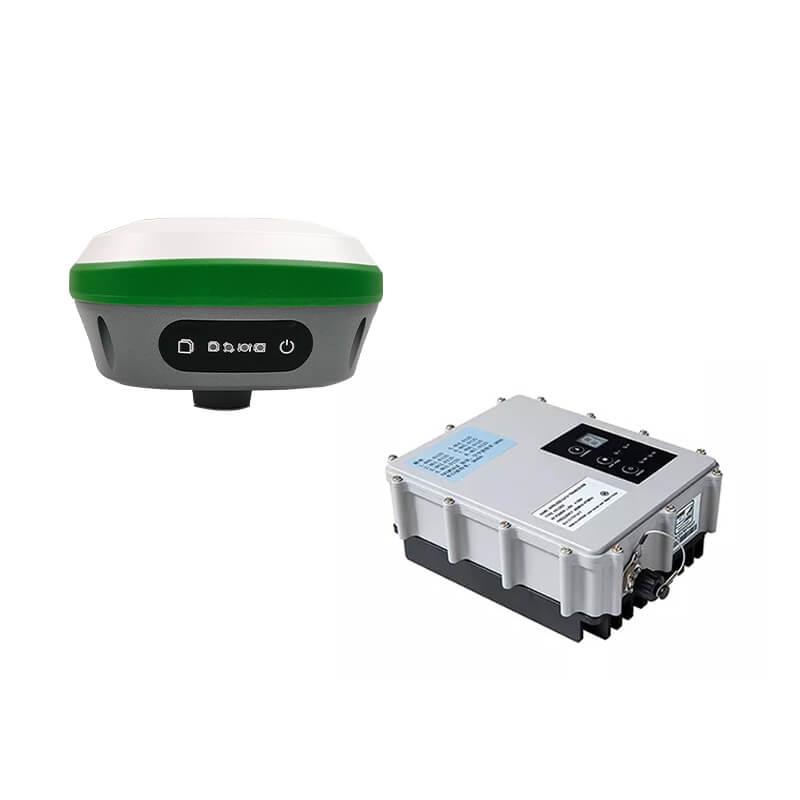 10-20km RTK Radio Station and R26 Surveying Base
$
x
Reply to you within 24 hours