What is GPS survey equipment mean?
GPS survey technology has completely changed how land surveys are carried out. Surveyors can precisely measure the precise position of things and locations in the landscape by using satellite signals. Applications for GPS survey technology range from charting large tracts of land to pinpointing the precise location of houses and other objects.
The importance of GPS survey equipment:
The use of GPS in agriculture has become increasingly important as new technology transforms how farmers cultivate their land. The term "GPS" refers to a "global positioning system," It is a piece of equipment that enables farmers to locate the precise location of their livestock, machinery, and crops. Farmers can become more effective and productive in farming operations with this technology.
GPS is essential for agriculture, and everything from surveying and mapping to yield analysis and machine guiding uses it.
Farmers use GPS to maximize their inputs and boost productivity.
Agriculture has changed due to technology, becoming more accurate and profitable.
Farmers can more precisely map their property, plant their crops, and monitor their development using GPS.
Moreover, GPS enables farmers to save expenses and boost revenues.
The location of their crops, the production, and the best ways to care for them may all be determined by farmers using GPS survey equipment.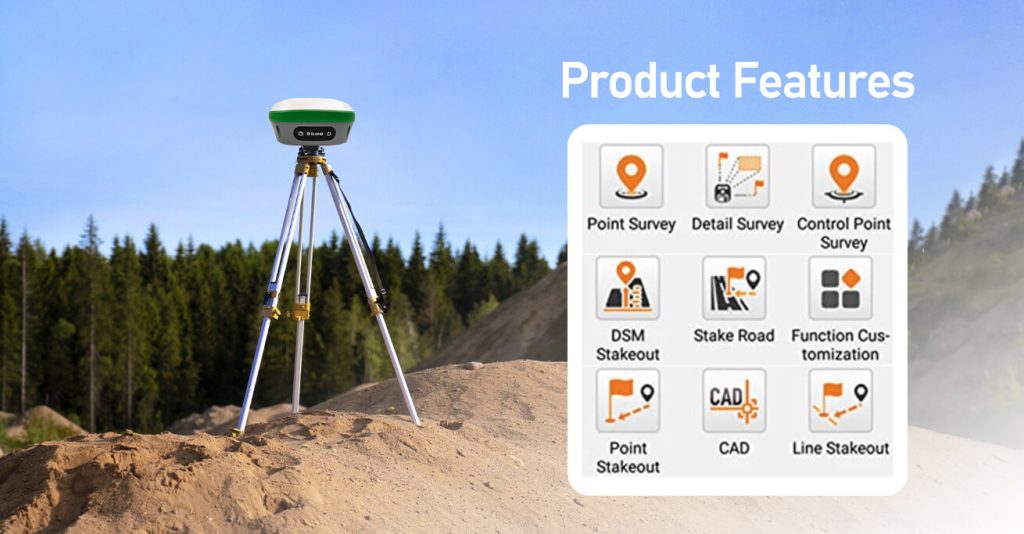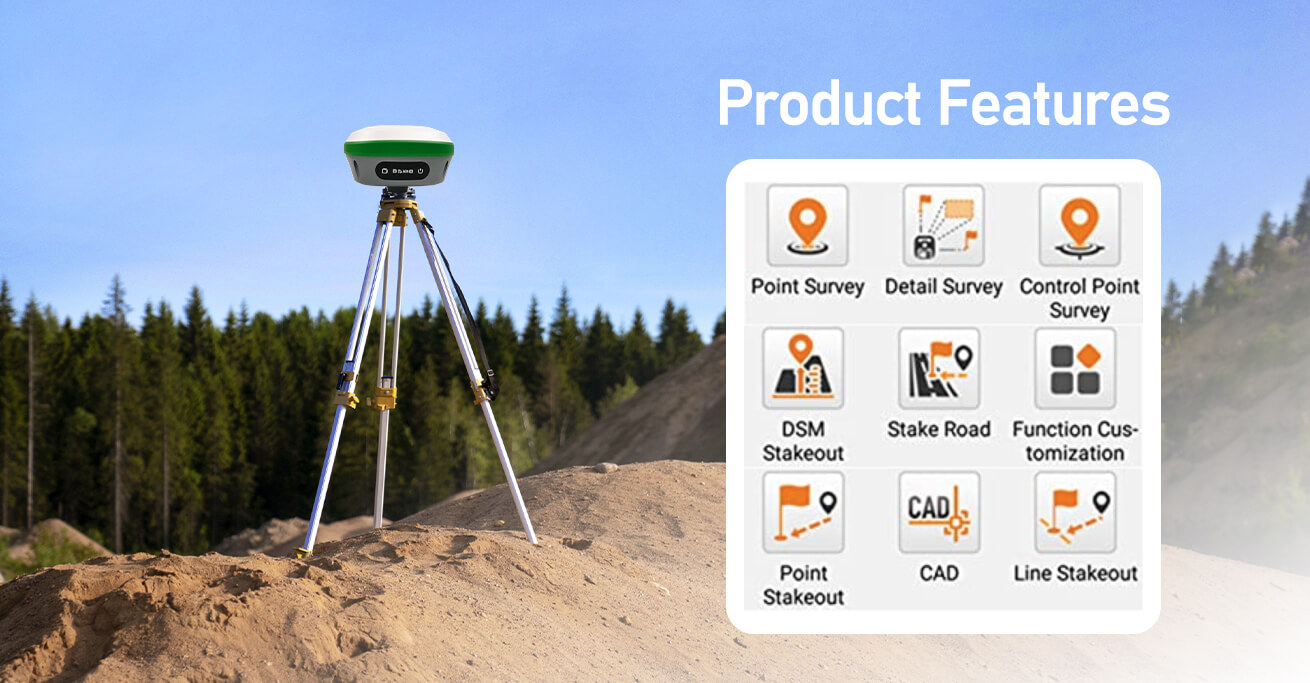 Integrated large-capacity batteries, large-capacity memory cards, and an integrated multi-functional high-precision device comprise the R26 integrated Beidou/GNSS receiver.
Autonomous development of SMAJAYU's inertial navigation RTK receiver, integrated Beidou/GNSS full-frequency antenna, and various frequency
Points across the system. Bluetooth, inertial navigation, high-precision positioning and orientation boards, and radio.
The gains of GPS survey equipment for farm machinery navigation:
A fantastic technology that may aid farmers in their labour is the GPS farm equipment navigation system. Farmers may save time, money, and effort by using this approach. Also, it can aid farmers in being more accurate and error-free in their labour. This approach can aid farmers in increasing output and increasing the effectiveness of their labour.
Your farm's compaction can be lessened using a GPS Farm Guiding System. One of the most important issues that farmers deal with is compaction. It happens when heavy machinery compacts the soil, obstructing the flow of air and water to plant roots. Lower yields and even crop failure may result from this.
Reducing farm guidance system overlap is a crucial part of raising agricultural production's effectiveness and efficiency. Input expenses and output losses can both be brought on by overlaps. Oftentimes, guiding systems may be modified to lessen or completely get rid of overlaps. Field overlaps may be reduced with the use of agricultural GPS guiding devices, saving farmers time and money. The GPS can steer farm equipment down the appropriate path when the field borders are entered into the system, guaranteeing that no regions are ignored and that there is no overlap in coverage.
If you are a farmer, you are aware of how crucial it is to have a trustworthy GPS navigation system. You need a system that will be precise and give you the data you need to run your agricultural business more effectively.
More mobility and flexibility are on the rise for GPS systems. In the context of agricultural guiding systems, this is particularly clear. A significant benefit that is becoming more crucial as farmers search for methods to boost productivity and optimize operations is the ability to carry your guiding system with you as you go from field to field.
Farms are large, open areas with a lot of machinery that moves, including tractors, combines, ploughs, and other tools. Naturally, there are also animals. Because of all of this activity, farms may be hazardous places to work. It has been demonstrated that GPS farm guiding devices increase the safety of farmers and their families. Power lines, ditches, and ponds are just a few of the farm hazards that these technologies may help farmers avoid. Moreover, GPS farm guiding systems can aid farmers in staying inside their property lines, reducing the risk of trespassing and property damage.
How does GPS RTK surveying equipment perform?
For conducting real-time surveys, RTK GPS survey equipment is used with either a single or dual frequency, although the L1 carrier phase is always used to ensure the survey's success. This suggests that RTK surveys can only be conducted within a radius of around 10 kilometers (km) from the base due to the frequency capabilities.
On the other side, there are times when using the whole range for the survey makes it necessary to go shorter distances in order to maintain a 2 centimeter accuracy level. Although using a GPS system can save time and labour, there is no assurance that the results will meet your needs.
The quantity and position of satellites that are available on a given day have an impact on how much a surveyor can accomplish while employing RTK GPS technology. Although the requirement to reorganize your calendar to make room for the satellites may be an additional burden, doing so will actually boost your productivity and performance.
Conclusion:
It relies on the Global Positioning System and uses a base station and rover together to achieve centimeter-level precision (GPS). Technology had already experienced a 10-year shift from conventional to cutting-edge equipment when SMAJAYU was built in 2009. Intelligent agriculture has made it feasible for us to achieve our new goal of promoting agricultural growth. The highly accurate and inexpensive RTK GNSS system promotes the adoption of agricultural technologies on farms of all sizes. Using SMAJAYU GPS survey equipment which is coupled with GPS accuracy technology, precision farming to a centimeter is assured.